Henrik
THE NICE GUY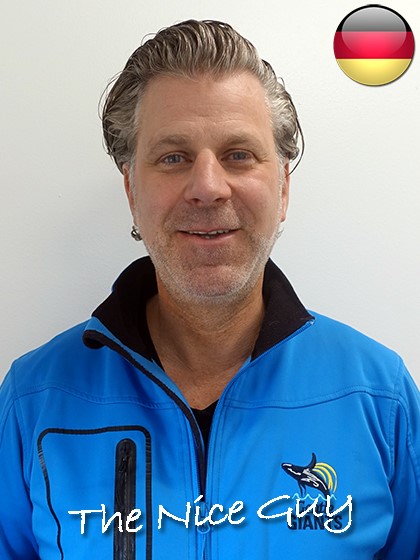 Name: Henrik Cater.
Position: Guide.
Place and date of birth: Germany, May 1972.
Hometown: Húsavík.
Star sign: Taurus.
Education: Seaman. Basic Safety Training and Crowd- and Crisis Management.
Languages: German, English, Italian, French, Dutch, survival Icelandic.
Experience: Various experiences. Started working for Gentle Giants in 2020.
Interests: Ships and boats and food travels.
Favourite Icelandic food: Has to be Skyr.
Favourite foreign food: Tom Gha Kai from Thailand.
Favourite band / singer: I like Little Big.
Football / soccer team: Looks like I am the only one here who is not into football. I like Formula 1 and I cheer for Max Verstappen.