Amma Kibba
MODERN RIB SPEEDBOAT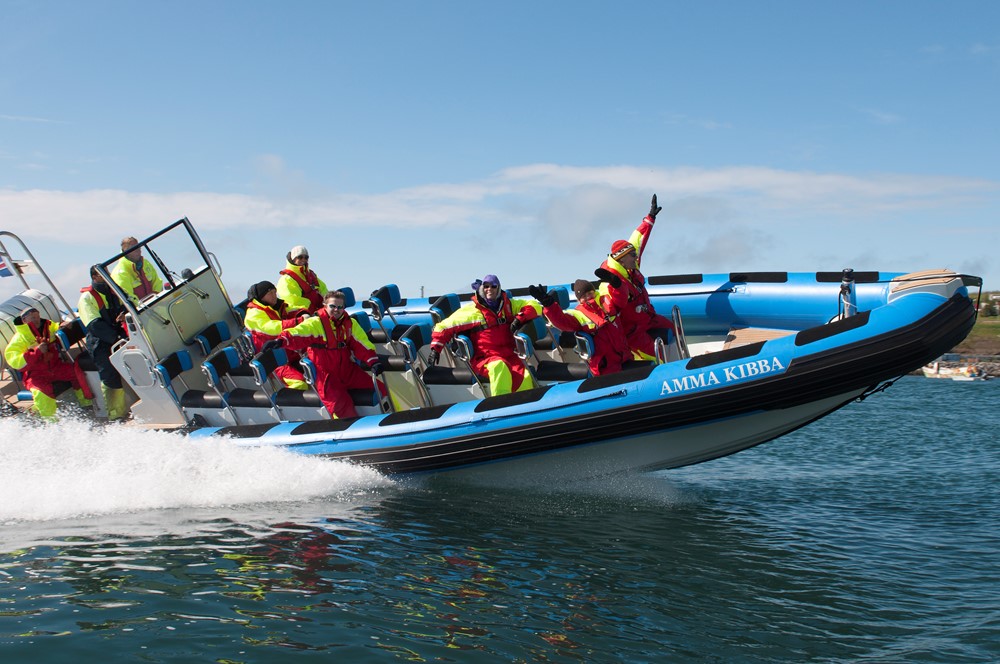 Amma Kibba joined our fleet in 2013. The name means "Granny Kibba" and comes from the owner's grandmother on his mother's side.
Our modern RIB speedboats are ideal for whale watching and all kinds of tailor made exciting activities on sea, for both smaller and larger groups. With the high speed, the boats can get faster around and increase the chances of seeing whales. The RIBs are perfect for all kinds of shorter and longer private tours, such as to Flatey Island and Grímsey Island or a 30-60 minutes fun action tour. The limitations of possibilities are up to your imagination. Named after the owner's grandmothers, these boats are indeed believed to be some of the fastest grannies in the world.
Built: 2013 in Poland
Length: 12 m
Beam: 4 m
Engines: 2 x 400 hp
Max speed: 52 knots
Capacity: 12 pax
Rent a boat
Private boat rental: ISK 199000 pr. hour with captain and guide (incl. 11% VAT).