Athena
PERFECT FOR SEA ANGLING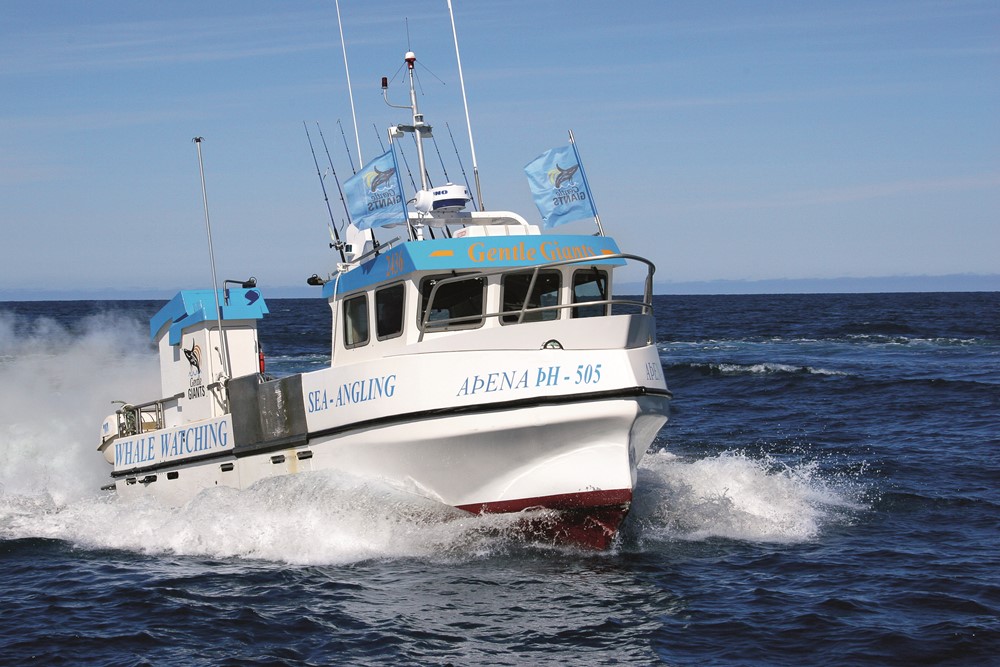 Athena is our fibreglass boat, specialized for sea angling and to take smaller groups for various activities. She is also used by the local fishermen during different fishing seasons, so if you want to go sea angling the real Icelandic way, then this is your perfect opportunity. Athena is named after the manager's daughter Aþena Lind Stefánsdóttir.
Built: 2000 in Hafnarfjörður
Tonnage: 8
Length: 9,5 m
Beam: 3 m
Max speed: 16 knots
Capacity: 24 pax
Rent a boat
Private boat rental: ISK 199000 for 3 hours with captain (incl. 11% VAT). Specialized for sea angling and smaller groups in various activity.