Faldur
TRADITIONAL ICELANDIC OAK BOAT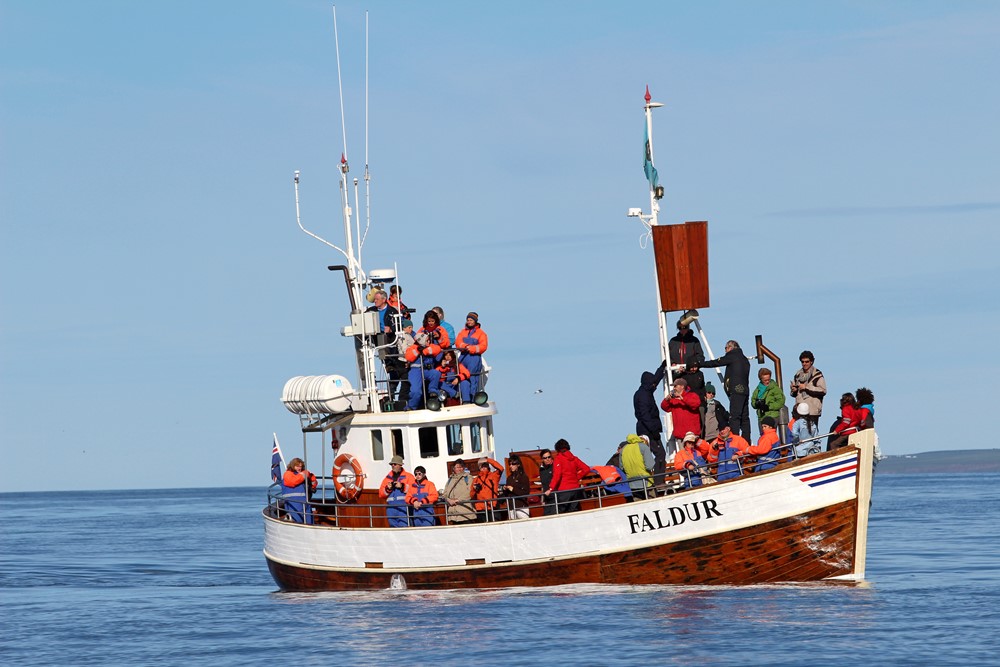 Faldur is a boat with history – once used for fishing, and even whale-hunting. He came to Húsavík and was rebuilt into a whale watching boat in the year 2001. Since then, he has been peacefully watching whales in the wild, disturbing nature as little as possible. Charming Faldur is our fleet's first boat, he has sailed with thousands of whale watchers around Skjálfandi Bay and is still going strong.
Built: 1972 in Westman Islands
Tonnage: 26
Length: 14,5 m
Beam: 4 m
Max speed: 9 knots
Capacity: 45 pax
Rent a boat
Private boat rental: ISK 449000 for 3 hours with captain and guide (incl. 11% VAT).