Sylvía
TRADITIONAL ICELANDIC OAK BOAT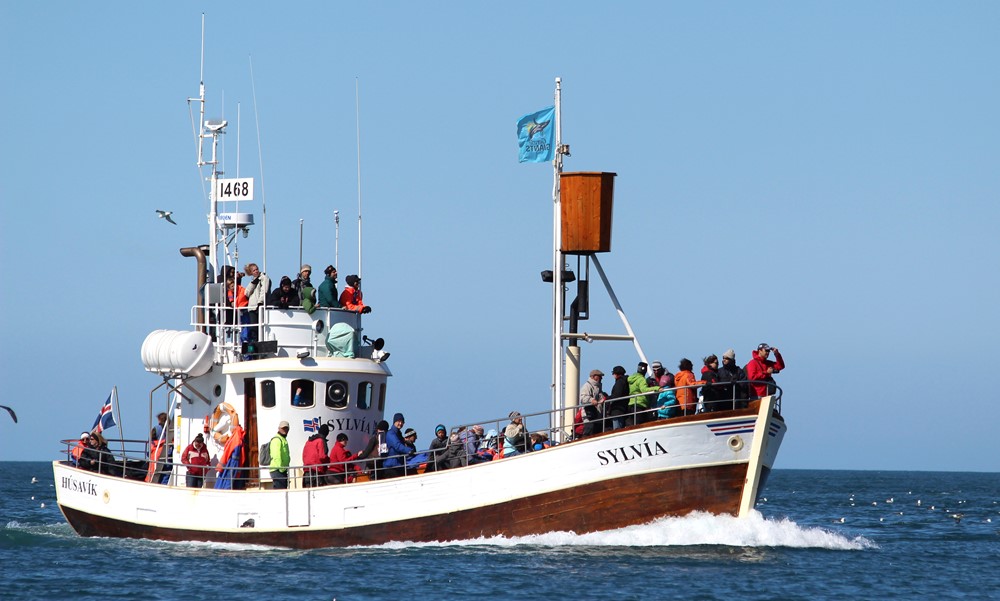 Sylvía is probably the most beautiful boat in Húsavík harbour. The high front makes her look very proud, crossing Skjálfandi Bay with self confidence in search for whales. This traditional Icelandic oak boat was built and used for fishing, but converted into a passenger vessel in 2007. Sylvía has a lot of space on board and her bow is very wide and spacious. Sylvía is named after the manager's daughter, Sylvía Dís Stefánsdóttir.
Built: 1976 in Akureyri
Tonnage: 30
Length: 17,5 m
Beam: 4,3 m
Max speed: 11 knots
Capacity: 70 pax
Rent a boat
Private boat rental: ISK 549000 for 3 hours with captain and guide (incl. 11% VAT).