Aðalsteinn
THE NAVIGATOR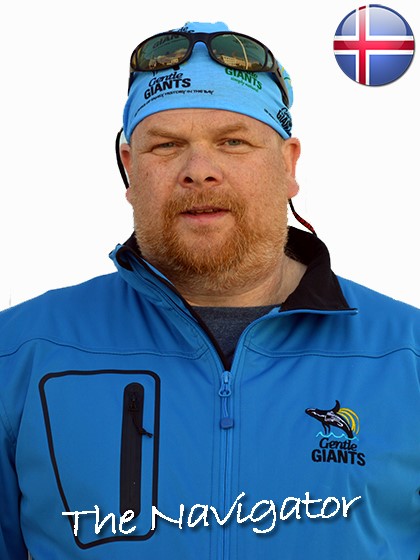 Name: Aðalsteinn Steinþórsson.
Position: Captain.
Place and date of birth: Húsavík, 28th October 1967.
Hometown: Húsavík.
Star sign: Scorpio.
Education: Navigational licence. STCW Basic Safety Training and Crowd- and Crisis Management.
Languages: Icelandic and English. 
Experience: Over 30 years at sea. Started working for Gentle Giants in 2015.
Interests: Fishing.
Favourite Icelandic food: Traditional Icelandic "siginn fiskur".
Favourite foreign food: Chinese food.
Favourite band / singer: Rammstein.
Football / soccer team: Manchester United and Real Madrid.