Aksel
THE VIKING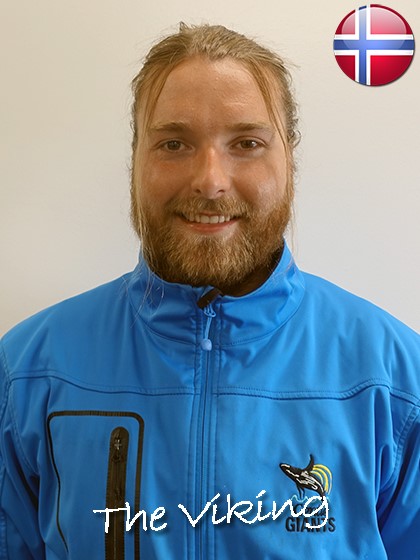 Name: Aksel Nordeng Bjarnason.
Position: Guide.
Place and date of birth: Tromsø, Norway, 19th April 1995.
Hometown: Tromsø and Húsavík.
Star sign: Aries.
Education: Elementary school and upper secondary school in Tromsø. Various university courses in biology and geology. Basic Safety Training and Crowd- and Crisis Management.
Languages: Icelandic, Norwegian, English and basic Spanish.
Experience: Been working with tourism and whale watching in Iceland and Norway since 2014, when starting by Gentle Giants for the first time.
Interests: Skiing, mountaineering, outdoors.
Favourite Icelandic food: Hangikjöt.
Favourite foreign food: Mexican food.
Favourite band / singer: Daughter.
Football / soccer team: Liverpool.