Anja
THE KITESURFER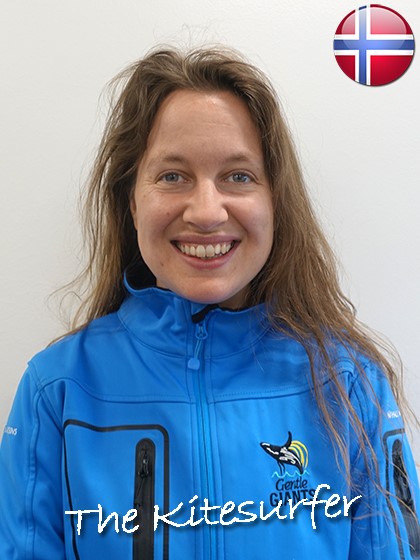 Name: Anja Harbitz.
Position: Guide.
Place and date of birth: Tromsø, Norway, 27th August 1989.
Hometown: Tromsø, Norway.
Star sign: Virgo.
Education: Bachelor degree in fisheries and aquaculture science. Currently studying a bachelor degree in psychology in Tromsø.
Languages: Norwegian, English and bit of Spanish.
Experience: Have done many jobs around the world, such as working in the Caribbean with students, in aquaculture in Norway, as an aerobic instructor and support for children with disabilities. Started as a whale watching guide in Tromsø in 2020 and joined Gentle Giants in 2023.
Interests: Kitesurfing, snorkelling with whales, dancing Latino dances, hiking, skiing.
Favourite Icelandic food: Still to find out.
Favourite foreign food: Risotto.
Favourite band / singer: L.E.J.
Football / soccer team: Not interested in football.