Annika
THE COMMUNICATOR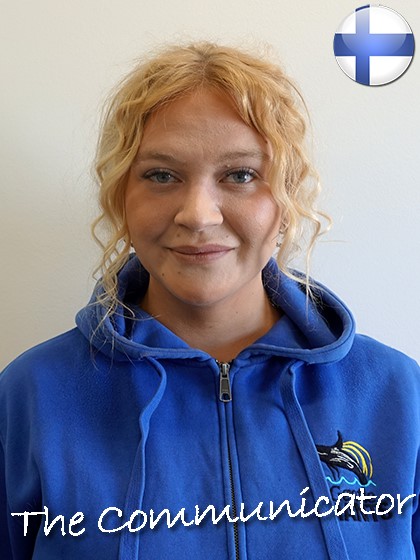 Name: Annika Behm.
Position: Ticket Sales.
Place and date of birth: Finland 8th May 1991.
Hometown: Seasonal traveller.
Star sign: Taurus.
Languages: Finnish and English.
Experience: Years of experience from hotel, restaurant and tourism from the seasonal jobs. Previously worked also in the aviation at the airport and as a flight attendant. Started working at Gentle Giants in 2022.
Interests: Disney+, TikTok, fluffy animals and outdoor activities.
Favourite Icelandic food: Ice-cream.
Favourite foreign food: Vege sushi.
Favourite band / singer: James Arthur, Serhat Durmus and Laziprod.
Football / soccer team: Not any favourite one.