Bjarni
THE RACER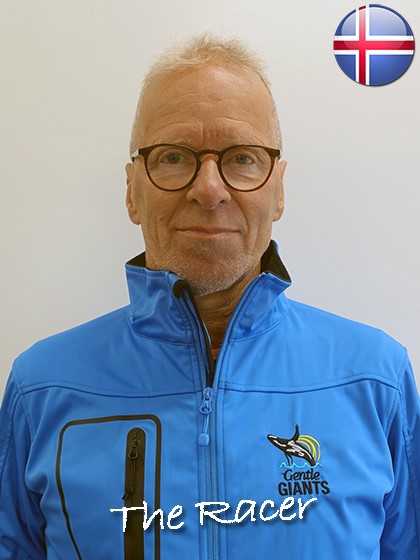 Name: Bjarni Rafn Ingvason.
Position: Captain.
Place and date of birth: Akureyri, Iceland, 10th May 1953.
Hometown: Borgarfjörður eystri, Iceland.
Star sign: Taurus.
Education: Trained professional chef. Navigational licence. Basic Safety Training and Crowd- and Crisis Management.
Languages: Icelandic and English.
Experience: Chef for many years in restaurants and hotel. Seaman for several years. Started working at Gentle Giants in 2022.
Interests: Outdoor activities.
Favourite Icelandic food: Fish.
Favourite foreign food: Italian food and interested in Indian spices.
Favourite band / singer: I listen to all kinds of music.
Football / soccer team: KA in Akureyri.