Diana
THE NATURE LOVER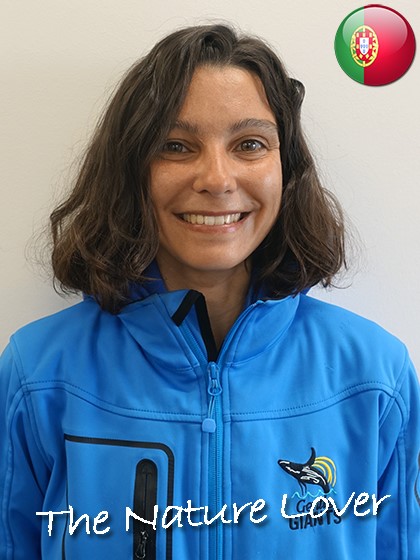 Name: Diana Almeida.
Position: Guide.
Place and date of birth: Portugal 22nd September 1992.
Hometown: Lisbon, Portugal.
Star sign: Virgo.
Education: Bachelor degree in Biology (2014) and Master degree in Conservation Biology (2017), both in Lisbon University. STCW courses: Basic Safety training and Crowd and Crisis Management (2022).
Languages: Portuguese, English.
Experience: I have been working in several educational programmes related to nature, biodiversity and conservation, since 2013. I started whale watching during my master degree (2015). I was a marine mammal observer in a scientific project in Azores Island, Portugal. I worked in Madeira Island, Portugal, as marine biologist where I was assisting in strandings and doing research on whale watching companies about the cetacean's populations. I started working for Gentle Giants in 2022.
Interests: Nature, wildlife photography, biking and dance.
Favourite Icelandic food: Fresh cod.
Favourite foreign food: Poke bowls and Ceviche.
Favourite band / singer: Ghost, Rammstein.
Football / soccer team: Benfica.