Guðni
THE COUNTRY MAN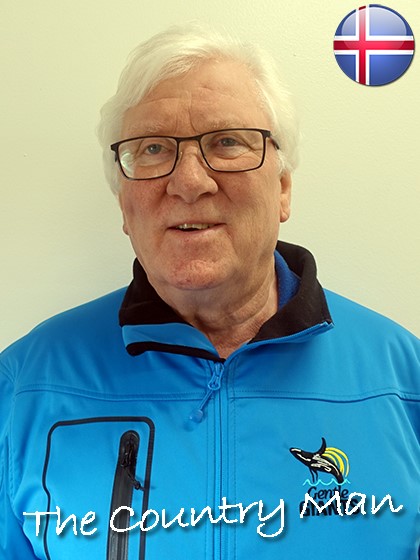 Name: Guðni Sigþórsson.
Position: Captain.
Place and date of birth: Sæfell, Seltjarnarnes, 24th July 1948.
Hometown: Grenivík.
Star sign: Leo.
Education: Navigational licence from the Navigational College in Reykjavík 1969. STCW courses in Basic Safety Training, rescue and emergency procedures.
Languages: Icelandic and English.
Experience: 25 years by the transportation company Eimskip both at sea on international cargo vessels and various jobs in land. 20 years working as a fire fighter and fire brigade manager in Grenivík. Started working for Gentle Giants in 2019.
Interests: Horses and sheep farming.
Favourite Icelandic food: Icelandic lamb meat.
Favourite foreign food: Danish smørrebrød.
Favourite band / singer: Kim Larsen and various choir music.
Football / soccer team: I have no interest in football.