Hallgrímur
THE DART PLAYER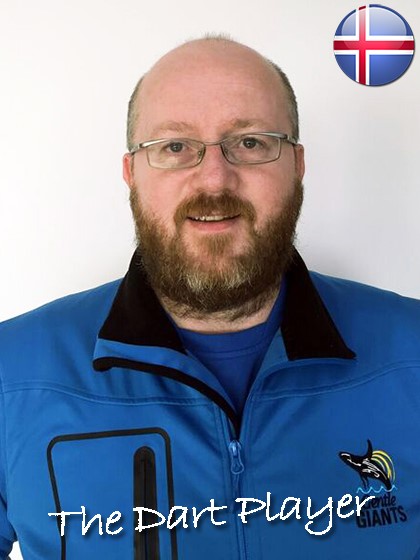 Name: Hallgrímur Egilsson.
Position: Designer.
Place and date of birth: Reykjavík, 4th December 1971.
Hometown: Reykjavík, Iceland.
Star sign: Sagittarius.
Education: Marketing at Bifröst Business School. 
Languages: Icelandic, English and a little bit of Russian.
Interests: Travelling, good food, football, darts, golf, taking care of my greenhouse, growing apple trees (from seed) and lots more.
Favourite Icelandic food: Fresh fish, Icelandic lamb and fresh vegetables from my greenhouse.
Favourite foreign food: Russian Shashlik.
Favourite band / singer: All kind of music – Queen is a favourite, George Michael, U2, Elvis Presley, Guns 'N' Roses, Quarashi, and some 90's music.
Football / soccer team: Víkingur, Reykjavík and Arsenal.
E-mail: hallgrimur@gentlegiants.is
Mobile: +354 821 4169.