Heba
THE SMILEY GIRL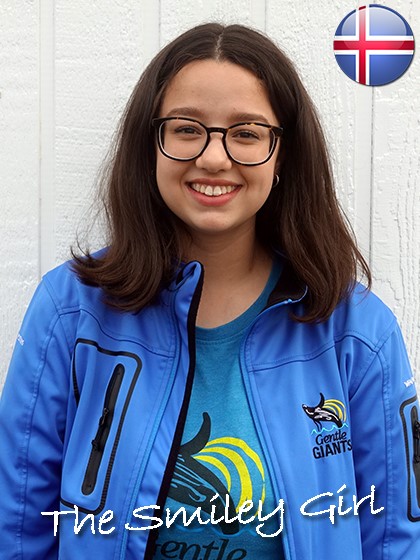 Name: Heba Soualem.
Position: Ticket Sales.
Place and date of birth: Reykjavík, Iceland, 13th November 2004.
Hometown: Húsavík and Gothenburg.
Star sign: Scorpio.
Education: Upper secondary school in Gothenburg in the field of natural science.
Languages: Icelandic, Swedish, English and basic French.
Experience: Started working at Gentle Giants in 2021.
Interests: I really enjoy meeting new people and learning about different cultures. Spending quality time with family and other people around me is also something that is important to me. I also love to read especially literary fiction!
Favourite Icelandic food: Skyr and Flatbrauð.
Favourite foreign food: Chorba.
Favourite band / singer: Bee Gees and The Beatles.
Football / soccer team: Not interested.