Hilmar
THE CHAMP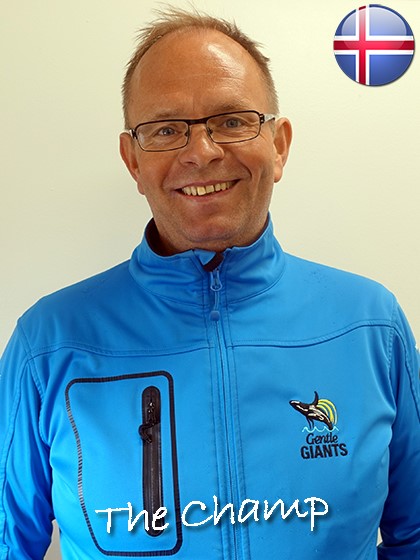 Name: Hilmar Guðmundsson.
Position: Captain.
Place and date of birth: Höfn í Hornarfirði, 20th December 1969.
Hometown: Húsavík.
Star sign: Sagittarius.
Education: Navigational licence. STCW courses in Basic Safety Training.
Languages: Icelandic, English and basic Danish.
Experience: Working on sea as a fisherman for 35 years around Iceland. Have been working for Gentle Giants on and off since 2009.
Interests: Golf, cross country skiing and spending time with family and friends.
Favourite Icelandic food: Icelandic lamb meat.
Favourite foreign food: Indian food.
Favourite band / singer: Listen to all sorts of music.
Football / soccer team: Liverpool.