Hrefna
THE SOCCER GIRL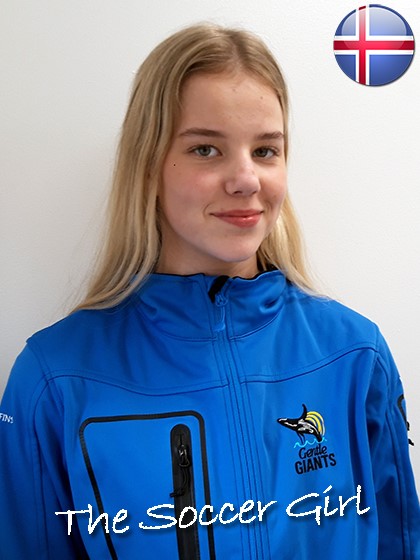 Name: Hrefna Björk Hauksdóttir.
Position: Assistant.
Place and date of birth: Akureyri, Iceland, 20th March 2006.
Hometown: Húsavík.
Star sign: Pisces.
Education: Elementary school in Húsavík. Currently in Upper secondary school in Húsavík.
Languages: Icelandic, English.
Experience: Started working at Gentle Giants in 2021.
Interests: Football.
Favourite Icelandic food: Trout.
Favourite foreign food: BBQ chicken.
Favourite band / singer: The Icelandic band Sálin hans Jóns míns.
Football / soccer team: Völsungur.
---