Húnbogi
THE FLEXIBLE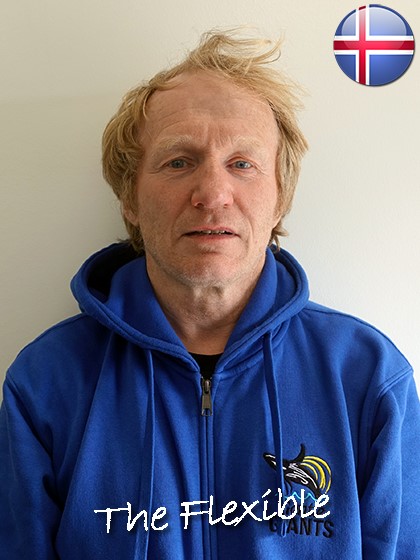 Name: Húnbogi Valsson.
Position: Captain.
Place and date of birth: Húsavík 22nd February 1960.
Hometown: Brøttum, Norway.
Star sign: Pisces.
Education: Navigational licence. Fishing gear technician. Authorized tour guide. Basic Safety Training and Crowd- and Crisis Management.
Languages: Icelandic, English and Norwegian.
Experience: 15 years by Securitas as a security guard. 15 years as a seaman on fishing vessels. Tour guide around Iceland. Started working for Gentle Giants in 2022.
Interests: Playing music, outdoor life and mountaineering.
Favourite Icelandic food: Þorramatur (traditional Icelandic food).
Favourite foreign food: Fish and chips.
Favourite band / singer: Rory Gallagher and Magnús Eiríksson.
Football / soccer team: Völsungur.