Ingimar
THE TOUGH GUY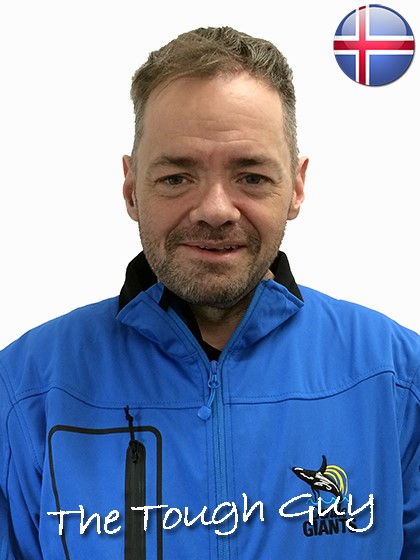 Name: Ingimar Eydal Óskarsson.
Position: Captain. 
Place and date of birth: Húsavík, 25th April 1969.
Hometown: Húsavík.
Star sign: Taurus.
Education: Engineering licences and 30 ton navigational licences. STCW Basic Safety Training and Crowd- and Crisis Management.
Languages: Icelandic and English.
Experience: I've worked as a fisherman for 30 years, mostly in Skjálfandi Bay. Have taken part in running my family fishing company from Húsavík and in the last years also owned a Fish & Chips Restaurant. Started working for Gentle Giants in 2014.
Interests: Family, outdoor activities and going on my snowmobile.
Favourite Icelandic food: Traditional Icelandic meat soup.
Favourite foreign food: BBQ spareribs.
Favourite band / singer: I listen to all kinds of music.
Football / soccer team: Not interested at all.