Jóhanna Heiður
THE TWINSIES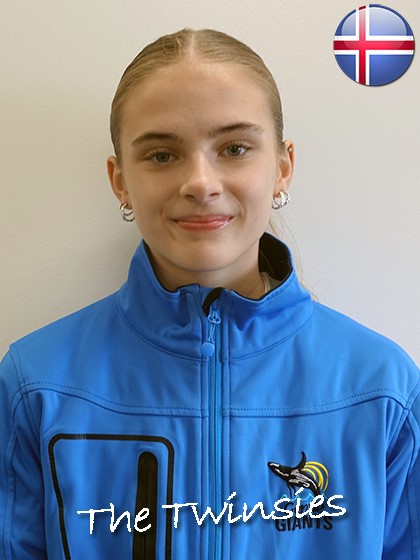 Name: Jóhanna Heiður Kristjánsdóttir.
Position: Assistant.
Place and date of birth: Akureyri, 12th September 2008.
Hometown: Húsavík.
Star sign: Virgo.
Education: Elementary school in Húsavík.
Languages: Icelandic and English.
Experience: Coaching children in football and athletics. Started by Gentle Giants in 2023.
Interests: Football, horse riding, spending quality time with friends.
Favourite Icelandic food: Icelandic beef and bearnaise sauce.
Favourite foreign food: Pasta Carbonara and Pizza.
Favourite band / singer: I listen to all kinds of music.
Football / soccer team: My local team Völsungur and FC Barcelona and Liverpool.