Joséphine
THE EDUCATOR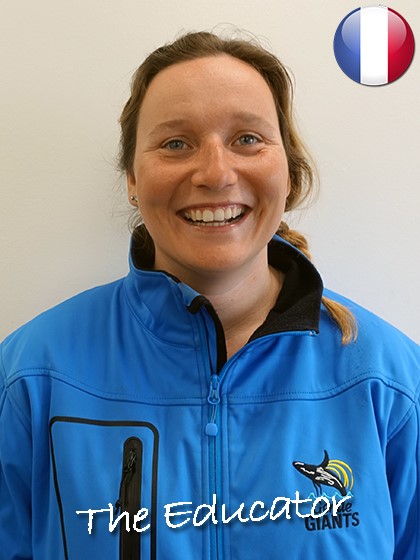 Name: Joséphine Aussage.
Position: Guide.
Place and date of birth: Bayonne, France, 28th October 1994.
Hometown: Saint Jean de Luz, France.
Star sign: Scorpio.
Education: Bachelor in general biology and master in marine biology and conservation (EMBC+). Basic Safety Training and Crowd- and Crisis Management.
Languages: French, English, Spanish, Portuguese and trying really hard to learn Icelandic.
Experience: I have guided for different activities since 2015. I became a dive master and a whale watching guide in 2019 after graduating from my master. I was mainly working in the island of Madeira (Portugal). Started working for Gentle Giants in 2022.
Interests: Gardening, reading, writing, water colouring, diving, climbing and sailing.
Favourite Icelandic food: Still discovering the wonders of Icelandic cuisine.
Favourite foreign food: Sushi.
Favourite band / singer: Tryo.
Football / soccer team: I always preferred rugby.