Karin
THE SKATER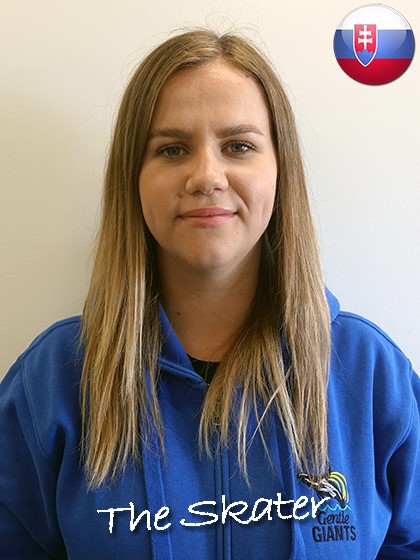 Name: Karin Gažíková.
Position: Ticket Sales.
Place and date of birth: Slovakia, 23rd July 1999.
Hometown: Madunice, Slovakia.
Star sign: Leo.
Education: High school with focus on marketing and management.
Languages: English, Slovak.
Experience: Sales assistant. Started working at Gentle Giants in 2022.
Interests: Travelling, nature, snowboarding, makeup.
Favourite Icelandic food: Fish.
Favourite foreign food: Italian food.
Favourite band / singer: MGK, Billie Eilish, Harry Styles, Twenty One Pilots (little bit of everything).
Football / soccer team: Not interested.