Karl Óskar
THE ADMIRAL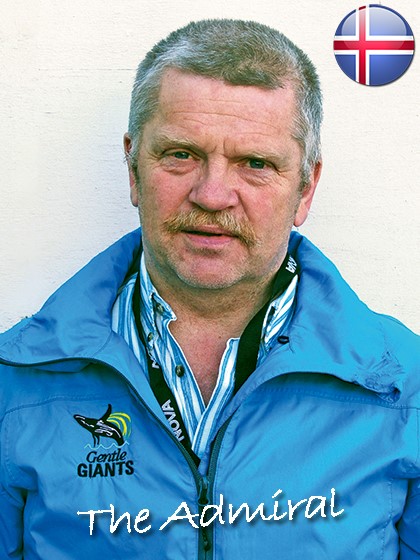 Name: Karl Óskar Geirsson.
Position: Fleet Manager – Captain.
Place and date of birth: Húsavík, 28th November 1955.
Hometown: Húsavík.
Star sign: Sagittarus.
Education: All possible captain and navigation licences and engineer certificates as well as various courses in Crowd- and Crisis Management Training and STCW Basic Safety Training.
Languages: Icelandic and English.
Experience: I have been an active fisherman since 1974 and for a period also owned my own fishing boat. My second home is the garage where I fix and improve machines of different kinds.
Interests: Engines! I enjoy cars, boats, snow mobiles and any other vessels that go fast.
Favourite Icelandic food: It is all good!
Favourite foreign food: No specific preference.
Favourite band / singer: Queen.
Football / soccer team: The local team Völsungur.
Mobile: +354 865 8886.