María
THE SPANISH PEARL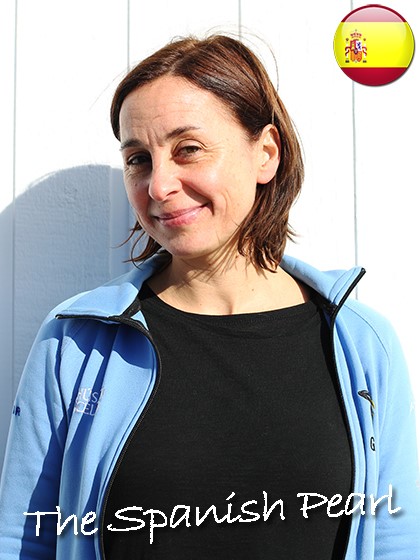 Name: María Torralba Escobedo.
Position: Shift Manager – Ticket Sales.
Place and date of birth: Valencia, Spain.
Hometown: Valencia, Spain.
Star sign: Gemini.
Education: BA Marine Sciences, MSc Translating and Conference Interpreting. STCW Basic Safety Training and Crowd- and Crisis Management.
        
Languages: English, Spanish, Catalan, French and basic Icelandic.
Experience: I worked in the field of education for several years. I've worked for Gentle Giants since 2005 doing different tasks (guiding, ticket sales, shift manager, field manager). I'm a freelance translator / conference interpreter.
Interests: Hiking, walking, swimming, travelling.
Favourite Icelandic food: Fresh fish, wild berries.
Favourite foreign food: Sushi.
Favourite band / singer: Queen / Freddie Mercury.
Football / soccer team: Not keen on football!
E-mail: maria@gentlegiants.is
Mobile: +354 851 9300.