Matteo
THE ADVENTURER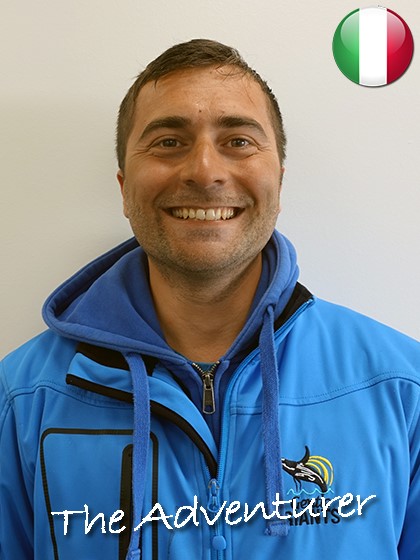 Name: Matteo Barbarini.
Position: Guide.
Place and date of birth: Fano, Italy, 15th May 1991.
Hometown: Mondolfo, Italy.
Star sign: Taurus.
Education: MSc. in marine biology and BSc. in environmental science. Basic Safety Training and Crowd- and Crisis Management.
Languages: Italian, English, French and Spanish.
Experience: Lifeguard in Italy, research about fish reproduction in France and Canada. Tuna fisheries observer in all of the Mediterranean Sea. Whale watching guide in Tenerife. Started working at Gentle Giants in 2022.
Interests: I have many interests ranging from science and history to finance and psychology.
Favourite Icelandic food: Harðfiskur.
Favourite foreign food: Pierogi from Poland.
Favourite band / singer: Franco Battiato.
Football / soccer team: None.