Sigurjón
THE BIKER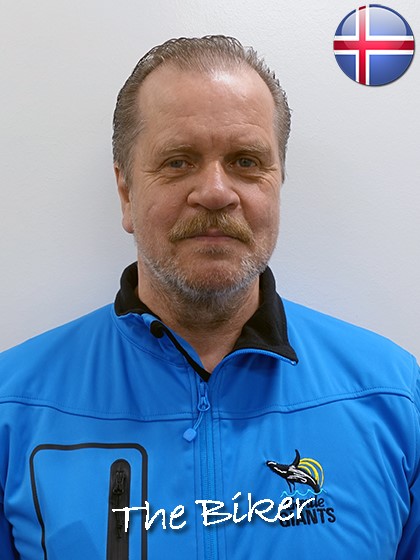 Name: Sigurjón Maggi Sigurjónsson.
Position: Captain.
Place and date of birth: Akureyri, Iceland, 10th September 1956.
Hometown: Reykjavík.
Star sign: Virgo.
Education: Mechanist. Navigational licences and chief engineer. Basic Safety Training and Crowd- and Crisis Management.
Languages: Icelandic and English.
Experience: Mechanist for 30 years as well as many years at sea. Started working at Gentle Giants in 2022.
Interests: Cruising around on my motorbikes and making drawings.
Favourite Icelandic food: Icelandic lamb meat.
Favourite foreign food: American T-bone steak and Eastern food.
Favourite band / singer: Bob Marley, UB40.
Football / soccer team: I have no interest in football.