Svavar
THE HANDYMAN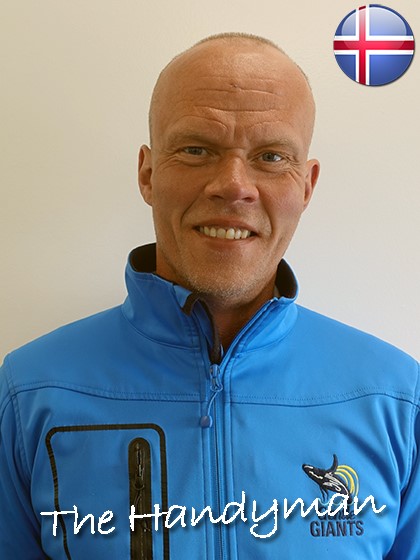 Name: Svavar Örn Svavarsson.
Position: Maintenance.
Place and date of birth: Vestmannaeyjar, Iceland, 26th May 1975.
Hometown: Kópavogur.
Star sign: Gemini.
Education: Elementary school. Basic Safety Training. Various courses.
Languages: Icelandic and English.
Experience: Seaman for 30 years. Working on and off for Gentle Giants in various projects.
Interests: Camping and travelling.
Favourite Icelandic food: Beef and lamb.
Favourite foreign food: Rib-eye steak.
Favourite band / singer: Guns N' Roses and AC/DC.
Football / soccer team: Chelsea and ÍBV.