PUFFIN – BIRDWATCHING – FLATEY ISLAND! New excursion ...
Puffin - Birdwatching – Flatey Island (appr. 4 h)
We sail to Flatey Island harbour in a speed boat – take a walk with a guide for an excursion in beautiful surroundings. The island has rich bird habitat, including species such as the Arctic Tern and lots of Puffins which you may walk up to – up close. The island offers up to 30 different species of birds during the breeding season. It's an excellent and unique experience. From there we head back to Húsavík and sail by the awesome mountains of Kinn. We may even see some whales on our way back. We are also happy to make adjustments to this tour to accommodate any special requests.

Season: May 20th – Aug. 10th Daily at & hours.
Included: Guide, light refreshments & extra clothes if needed.
Price: ISK 5,800 per person. Minimum of 6 required. Contact us for further information or other time schedule requested. info@gentlegiants.is
---
FLATEY ISLAND is situated in Skjálfandi Bay, only 14.7 nautical miles from Húsavík. The island is about 2.5 km long and 1.7 km wide. It is a low-lying island; the highest peak only rises about 22 metres above sea level! That's why it's called Flat Island.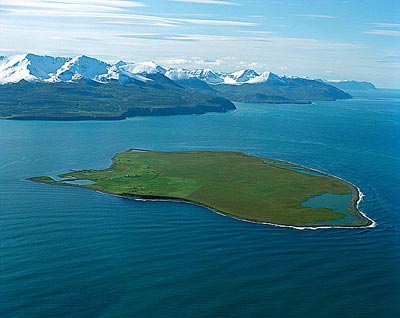 Flatey Island seen from air. Photo © Mats, www.mats.is
Flatey Island was settled early in historic times and the number of inhabitants increased during the first decades of the 20th century. In 1942 the population reached its highest number, 120 people.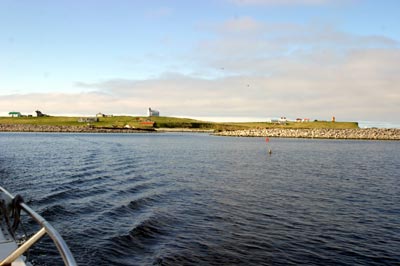 Flatey Island harbour entrance



The inhabitants in Flatey Island mostly earned their living from fishing. The fishing grounds around the island are extremely good, and rich in species such as cod and lumpfish.

The island is fertile and well vegetated, so the islanders also practised agriculture for their own needs mostly – each home kept a cow for milking, few sheep, hens etc.
Many structures were built in Flatey Island while people lived there, e.g.:
A schoolhouse was built on the island in 1929.
The first lighthouse was built in 1913 and rebuilt in 1963.
A pier was built on the southern part of the island.
A church was built on the island in early years, which was shut down in 1884. However, in 1960 a new church was consecrated.
A radiotelegraph was put up on the island in 1931.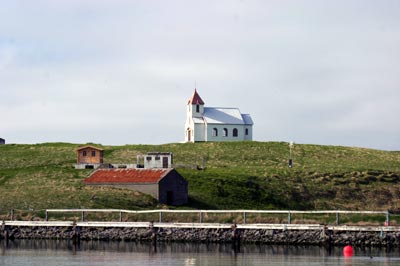 The church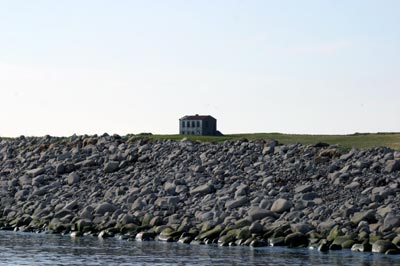 The old schoolhouse


The community on the island was very active when the population was at its highest. However, it was hard for a small community like Flatey Island to compete with other communities, which grew faster as electricity and hot water was brought to each home. People started leaving the island and moving to Húsavík, and in 1967 the last inhabitants left. It hasn't been permanently inhabited since. However, many people and tourists visit the island during the summertime. There are also privately owned summer houses on the island.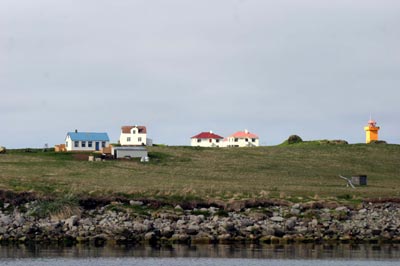 The lighthouse and some of the old homes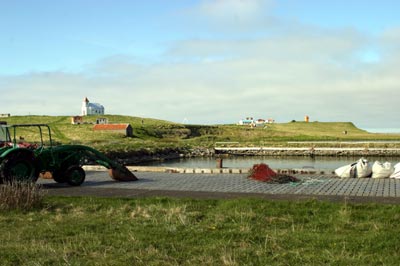 A view from the harbour

Flatey

Island is a natural haven for birdlife! It is extremely rich and diverse. Therefore it attracts many people and tourists to the island. The island offers more than 30 different species of birds during the breeding season. Hereunder is a list of bird species that have be seen on Flatey Island.


Icelandic – Latin – English – German

Lundi– Fratercula arctica – Atlantic Puffin – Papageitaucher

Æðarfugl – Somateria mollissima – Common Eider – Eiderente

Kría – Sterna paradisaea – Arctic Tern – Küstenseeschwalbe

Teista – Cepphus grylle – Black Guillemot – Gryllteiste

Dílaskarfur – Phalacrocorax carbo - Cormorant – Kormoran

Fýll – Fulmarus glacialis – Fulmar – Eissturmvogel

Rita - Rissa tridactyla – Kittiwake – Dreizehenmöwe

Sendlingur – Calidris maritima – Purple Sandpiper – Meerstrandläufer

Hrossagaukur – Gallinago gallinago – Common Snipe – Bekassine

Óðinshani - Phalaropus lobatus – Red-necked Phalarope – Odinshühnchen

Jaðrakan – Limosa limosa – Black-tailed Godwit – Uferschnepfe

Spói – Numenius phaeopus – Whimbrel – Regenbrachvogel

Stelkur – Tringa totanus – Redshank – Rotschenkel

Sandlóa – Charadrius hiaticula – Ringed Plover – Sandregenpfeifer

Tjaldur – Haematopus ostralegus – Oystercatcher – Austernfischer

Heiðlóa – Pluvialis apricaria – Golden Plover – Goldregenpfeifer

Lóuþræll – Calidris alpina – Dunlin – Alpenstrandläufer

Tildra – Arenaria interpres – Turnstone – Steinwälzer

Stokkönd – Anas platyrhynchos – Mallard – Stockente

Rauðhöfðaönd – Anas penelope – Wigeon – Pfeifente

Toppönd – Mergus serrator – Red-breasted Merganser - Mittelsäger

Urtönd – Anas crecca – Teal – Krickente

Duggönd – Aythya marila – Scaup – Bergente

Grágæs – Anser anser – Greylag Goose – Graugans

Rjúpa – Lagopus mutus – Ptarmigan – Alpenschneehuhn

Skógarþröstur – Turdus iliacus – Redwing – Rotdrossel

Þúfutittlingur – Anthus pratensis – Meadow Pipit – Wiesenpieper

Maríuerla – Motacilla alba – White Wagtail – Bachstelze

Steindepill – Oenanthe oenanthe – Northern Wheatear – Steinschmätzer

Hettumáfur – Larus ridibundus – Black-headed Gull – Lachmöwe

Svartbakur – Larus marinus – Great Black-backed Gull – Mantelmöwe

Sílamáfur – Larus fuscus – Lesser Black-backed Gull – Heringsmöwe

Hávella – Clangula hyemalis – Long-tailed Duck – Eisente

Álft – Cygnus cygnus – Whooper Swan – Singschwan

Hrafn – Corcus corax – Common Raven – Kolkrabe

Fálki – Falco rusticolus – Gyrfalcon – Gerfalke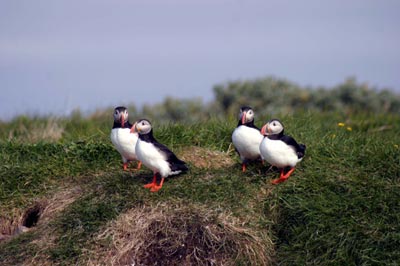 Two puffin couples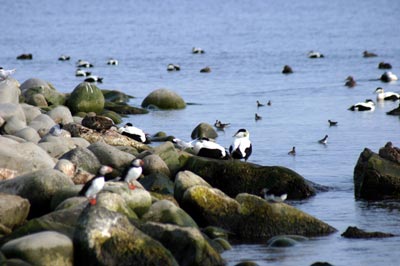 Male Eider ducks, puffins, and Red-necked Phalarope
at the harbour entrance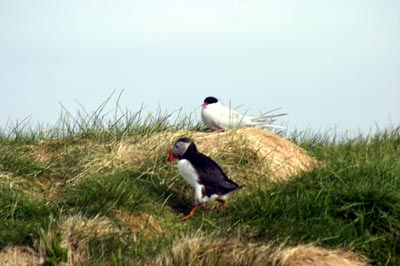 Two friends, a Puffin and an Arctic Tern .....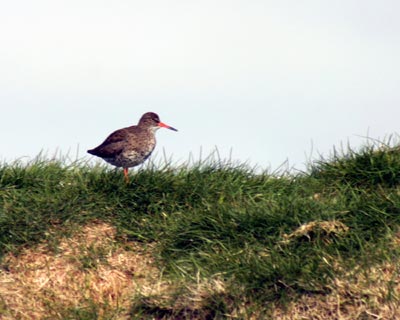 A Redshank resting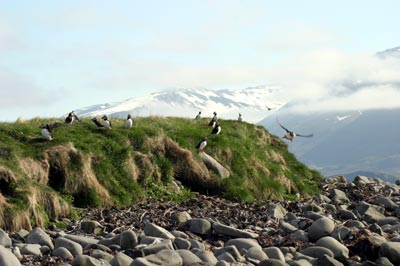 Puffin runway .....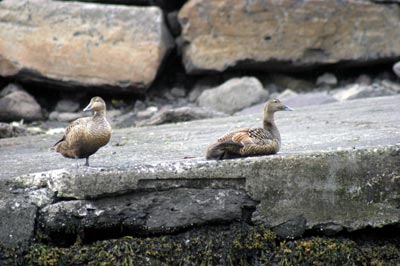 Two female Eider ducks on a watch out .....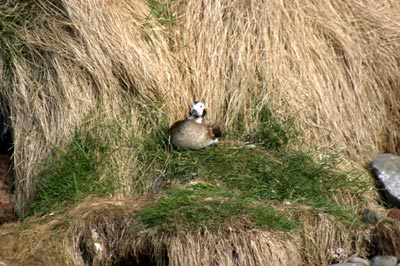 A Long-tailed Duck nesting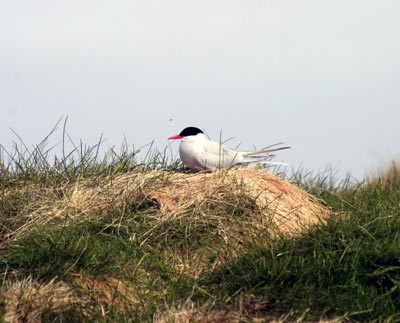 An Arctic Tern chilling out .....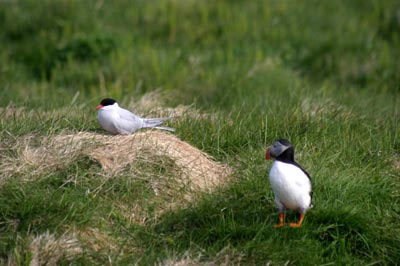 "What's up my friend...... ?"

FLATEY ISLAND is perfect for experiencing great nature, a variety of rich birdlife and historic times! From May 20th we will be sailing daily to the island at and . Feel free to contact us for more information!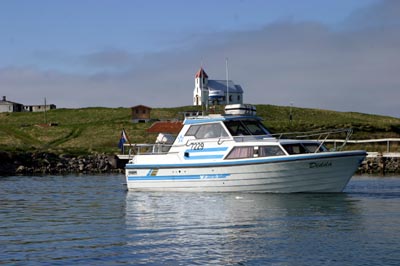 One of our boats in Flatey harbour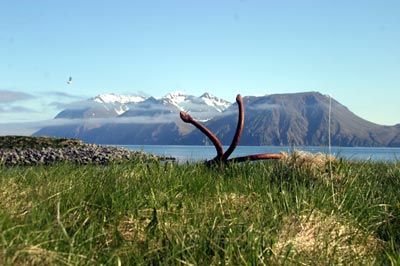 A piece of Art with an anchor and mountains of Vik & Flat Island Valley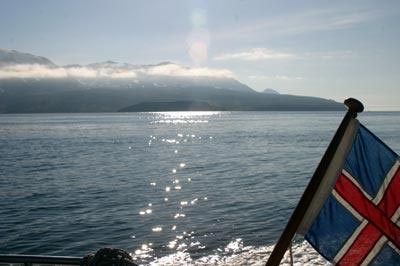 Leaving Flatey Island in the evening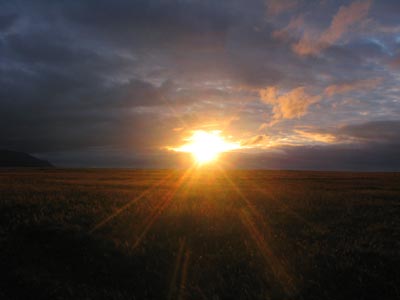 Midnight sun in Flatey Island
Photos©Gentle Giants