Whales and fish in Skjalfandi bay

In our last tours we have had the pleasure of viewing large groups of white-beaked dolphins. They can often be very playful, swimming and jumping around the boat, giving our passengers a great show-off !
Minke whales have also been sighted in some trips, and numbers of harbour porpoises.

Along with whale watching, demand on sea-angling trips has increased enourmously. For the past days Gentle Giants has organised sea-angling trips for big and small groups of people. Following pictures were taken in sea-angling trips in the beautiful surroundings of Skjalfandi bay ...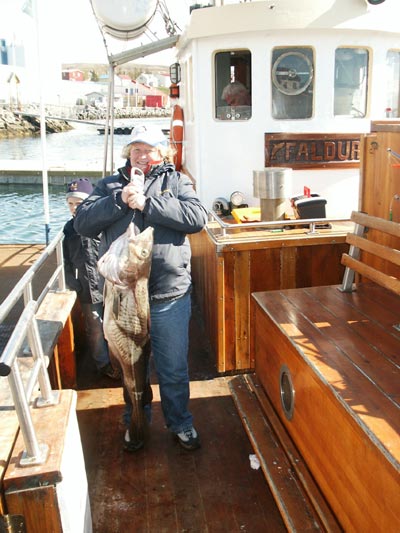 Happy sea-angler with a big catch!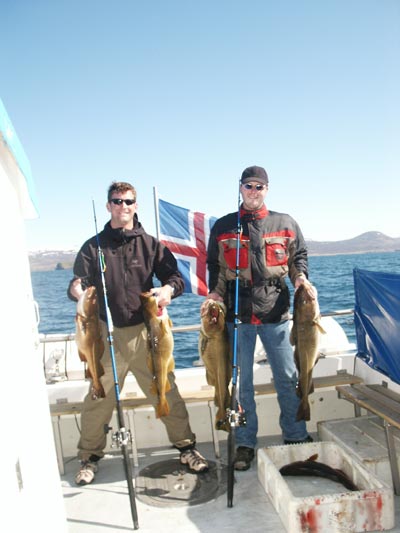 Cod being fished ...