Fin whale in Skjalfandi!

As forecasted, weather has been at it´s best on this late August Day and as if it wasnt just enough, a Fin Whale was spotted by our crew onboard Faldur on the 13:15 trip. Passengers enjoyed the presence of this second largest of all whales for quite a good period of time, and the trip was a complete success – passengers were delighted to see this rarely viewed and humongous creature.

Following pictures are taken on the midday and afternoon trip by guide Jesse Flores.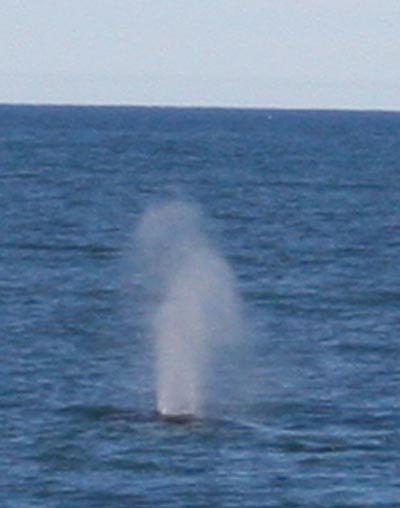 The Fin Whales can range from 20 to 25 meters in length, and weigh around 50 – 80 Tons. To recognize the whale may be hard for an untrained eye, it may be difficult to distinguish the whale, but for the expert eyes of the captain Einar Ó Magnússon and guide Jesse Flores were in no doubt. The Fin Whale has similar appearances as the Minke Whale, but the difference in size is quite notable, as the Fin Whale weighs around 8 times more.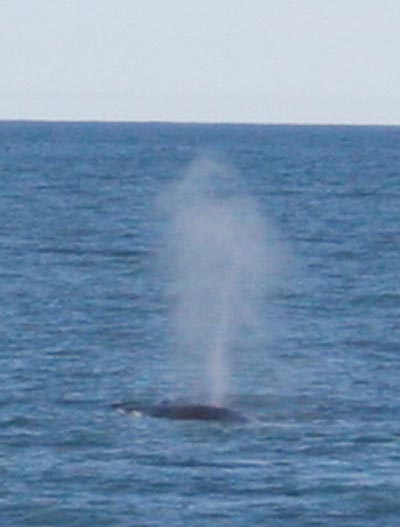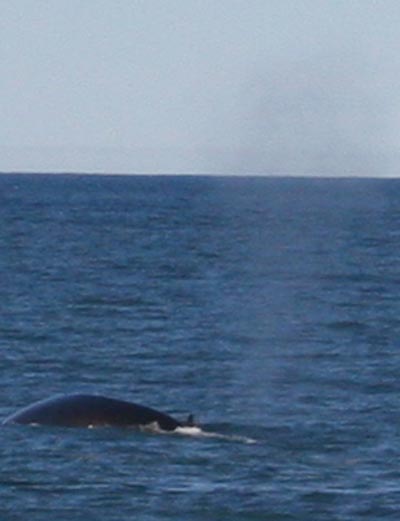 On our last tour of the day the crew spotted to its surprise a Humpback Whale, which once approached swam all around the boat seaminglessly fearless in the company of our vessel Faldur. Different humpbacks have been spotted every now and then this summer on the Gentle Giants tours, and to many they are the most astonishing ones, since they lift their fluke before diving into the depths of the bay in search of its meal.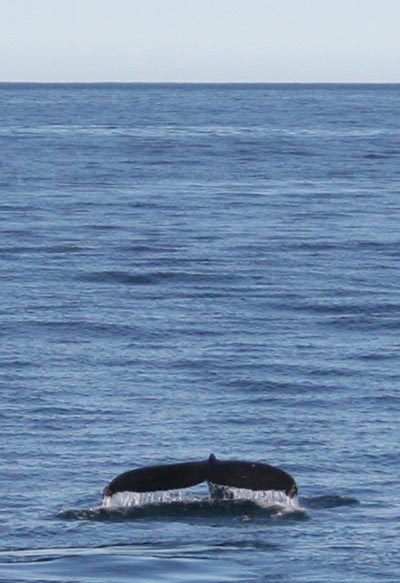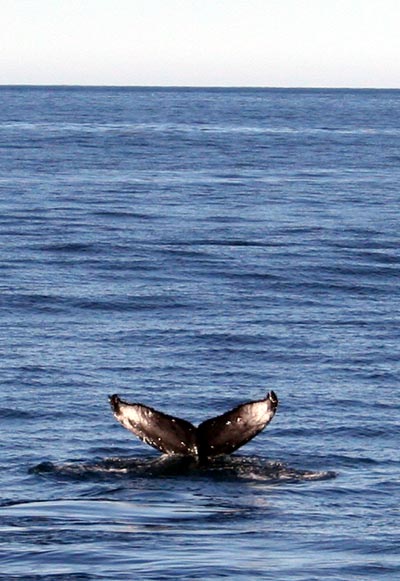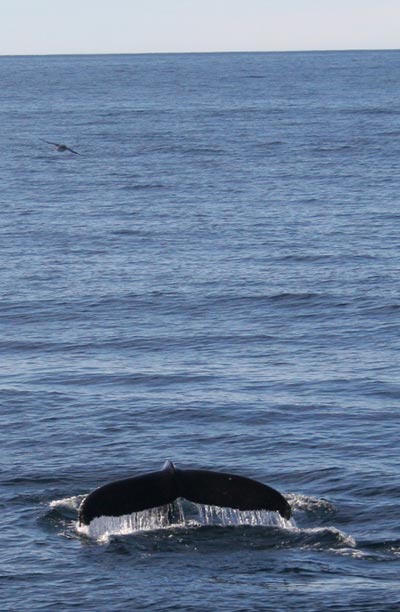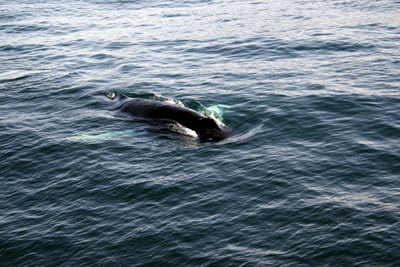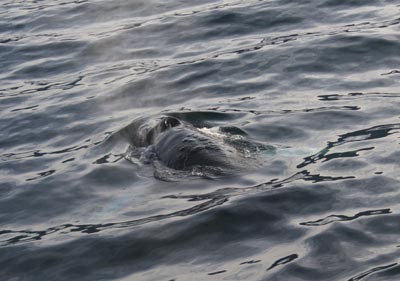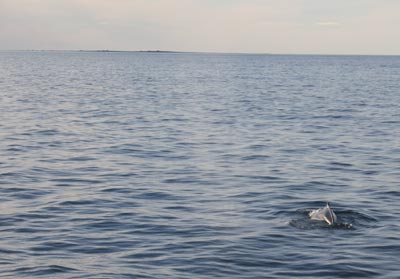 The Humpback swimming towards Flatey Island