SKJÁLFANDI SCENERY

Skjálfandi bay is blessed with exceptional scenery, and luckily so far it is free of any heavy industry to ruin the spectacular views while sailing on the bay. Iceland´s main industry is fishing, and in Húsavík Harbour there are a few companies that produce fish for export, mainly cod.

Skjálfandi is sheltered by the mountains of Kinn (Kinnafjöll and Víknafjöll) to the West, continued with flat land to the South where Skjálfandafljót and Laxá í Aðaldal come to sea, and on the East side lies Húsavík, and Tjörnes with it´s farmland.

Our evening tours are coming to an end on which the midnight sun shatters it´s light when conditions are good, making moments of breathtaking pictures. Next tursday is the last chance to go on an evening tour, as from the 11th our departures will reduce to morning - afternoon.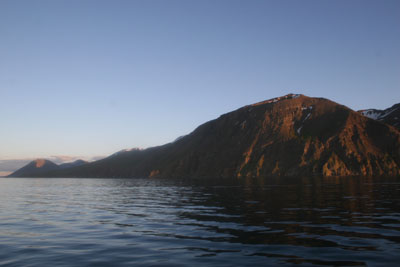 Víknafjöll are to the West of Skjálfandi bay. Picture: Jesse Flores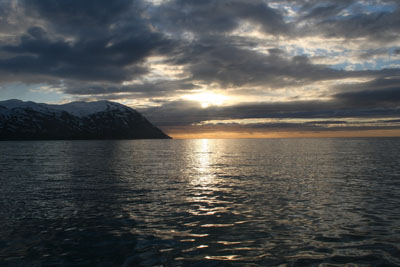 Víknafjöll at Sunset. Picture. Maria Torralba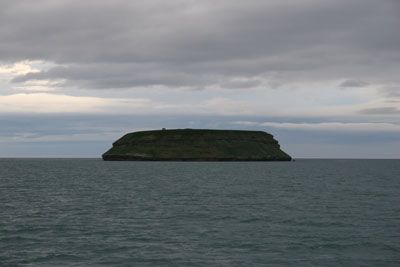 Lundey with it´s expectacular puffin habitat. Picture: Maria Torralba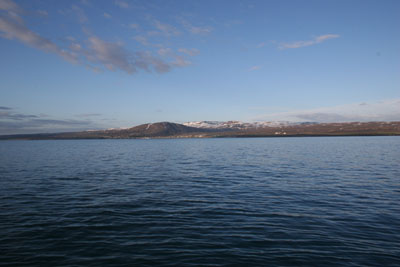 Húsavík at the East of the bay, seen from deep within the bay.
Picture: Maria Torralba