SEPTEMBER - INCREDIBLE WEATHER!!

September is usually a quiet season. Locals and people coming to the town in the summertime to work or spend the summer with their families, leave Húsavík and go back to their jobs or studies in other towns around Iceland or even abroad.
The number of tourists decrease a little bit, the weather starts to change by the end of the month - nights start getting longer and also northern lights begin to appear.
It is a good month for those who like peaceful and relaxing travelling, still good to spot whales – minke whales, dolphins and porpoises have been the most frequent ones lately – and the weather can be very nice. In the last days we've had bright sunny days and amazingly high temperatures, 15-17°C. Here you have some photos taken today around Húsavík in the beautiful September weather!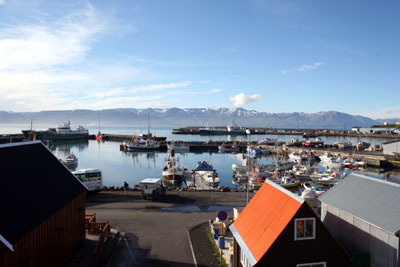 Overlooking Húsavík harbour - and the large mountains of Kinn in the background. Photo: Maria Torralba.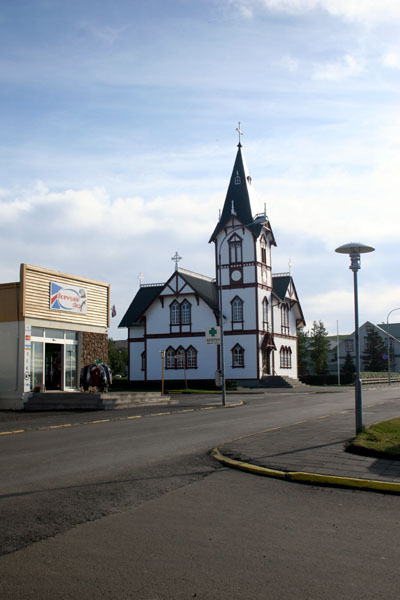 The Húsavík church today - in the beautiful sunny weather! Photo: Maria Torralba