HIGHLIGHTS FROM 2020

Happy New Year to all our friends around the world. A new year has begun with new exciting opportunities as we celebrate our 20th year in offering wildlife experiences. But before leaving last year behind, we would like to take a quick look back at our highlights of 2020.

It certainly was a very special and challenging year for the whole world. Our season started in the beginning of March with a blast. For several weeks, humpback whales, white-beaked dolphins and even fin whales were spotted on our tours to much delight of passengers and crew.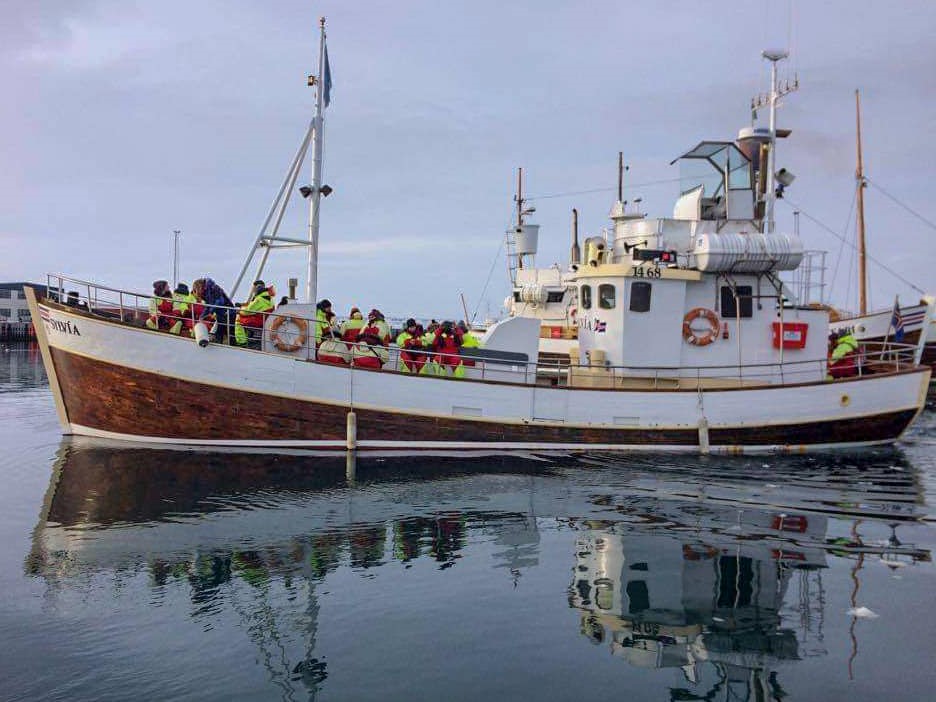 Sylvía leaving Húsavík harbour on the first tour of the year. Photo: Daniel Annisius.
However, reports of the Coronavirus COVID-19 were spreading fast and by 20th March we decided to close our operation temporarily for the health and safety of our guests and staff, to limit the spread of the virus. Throughout April and until end of May, all tours were cancelled and finally by the last days of May, we slowly started operating again for private and luxury tours. Skjálfandi Bay was full of life with many humpback whales, minke whales, white-beaked dolphins, harbour porpoises and even blue whales, the largest animals on earth.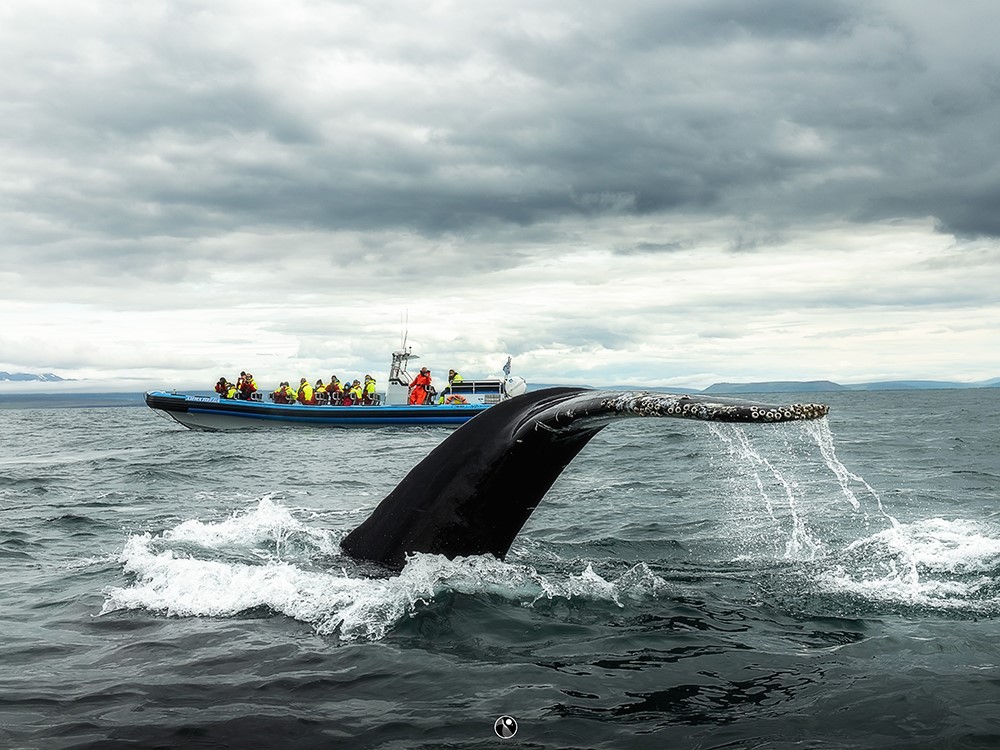 A humpback whale next to our RIB speedboat Amma Helga. Photo: Rui Duarte.
Great achievement around that time was the annual lumpfish season where our boat Aþena and her excellent crew spent 44 days of hard work and endurance and were rewarded with a total catch of 80,331 kg, a score that would rank Aþena on the first place among all boats in Iceland that went out for lumpfishing last year.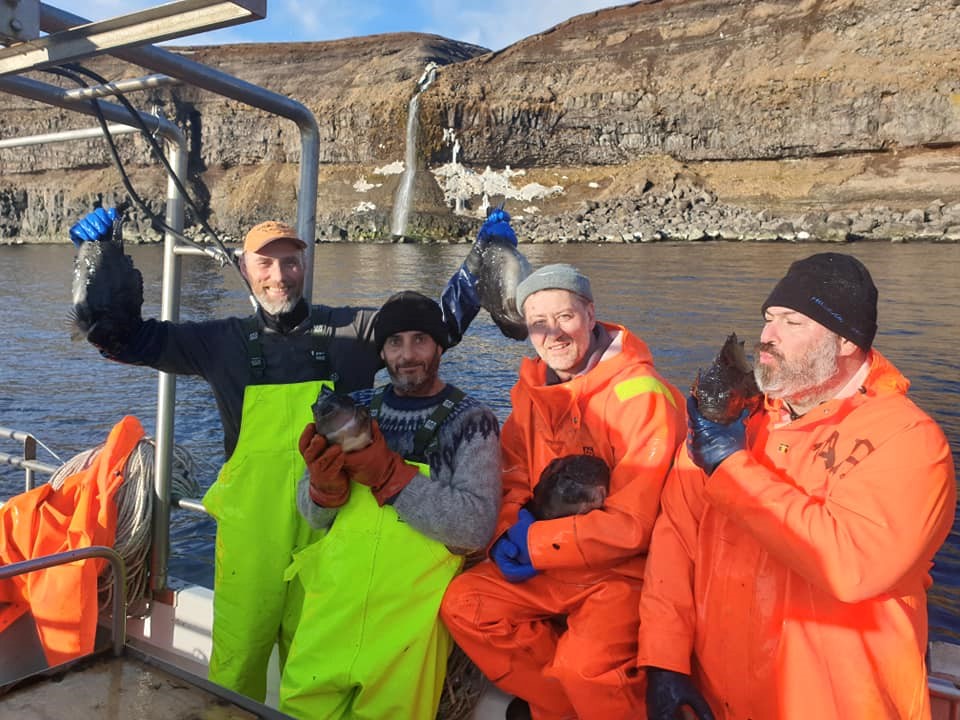 The successful lumpfish crew of Aþena. Photo: Stefán Guðmundsson.
By mid of June after several weeks of mainly private tours and school groups, we finally started operating scheduled tours again, first on our RIB speedboats for GG2 Big Whale Safari & Puffins and then the oak boats started in July for the traditional GG1 Whale Watching. The borders to Iceland were opened and COVID-19 testing were implemented on the borders.
Due to COVID-19 and travel restrictions, the demand was of course less than on a usual high season. To our much surprise though, the demand was more than expected during the summer months July and August. Húsavík became a hot destination for Icelanders and many made their way here and also joined our tours to experience the Whale Capital of Iceland. This was new to us and a very nice opportunity to have them on board. The WOW faces on many Icelanders when seeing whales close to the boat or visiting the diamond Flatey Island for the first time.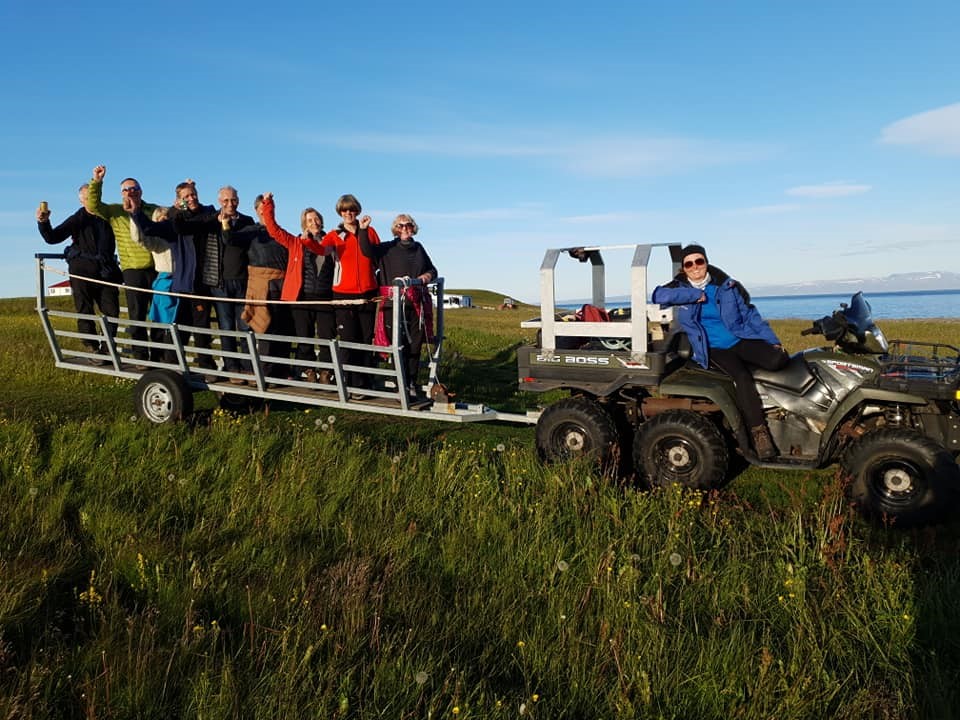 Fun in Flatey sightseeing around the island. Photo: Stefán Guðmundsson.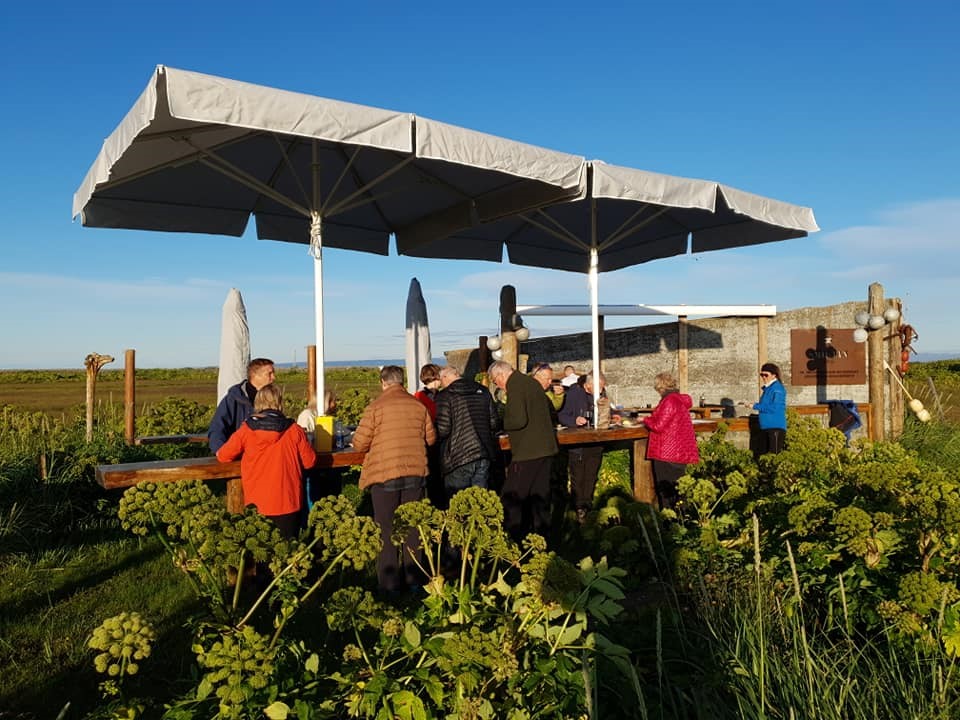 Luxury outdoor dining in beautiful surroundings in Flatey Island. Photo: Stefán Guðmundsson.
By July, more international guests started coming and many more than expected. We had to add more staff, boats in operation and tours to respond to this increasing demand. A few busy weeks with great weather, boats full of enthusiastic whale watchers and the bay lively of whales – including especially acrobatic and curious humpbacks.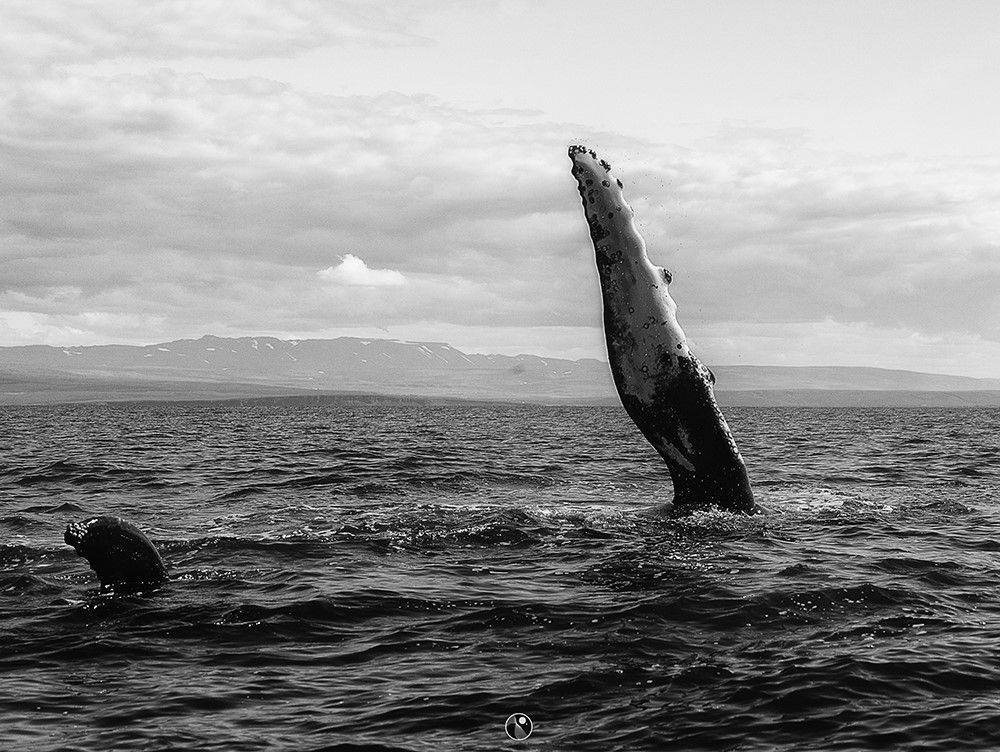 The humpbacks are known for being active and here is one showing its long flipper. Photo: Rui Duarte.
Orcas visited Skjálfandi Bay last season. Photo: Sarah Arndt.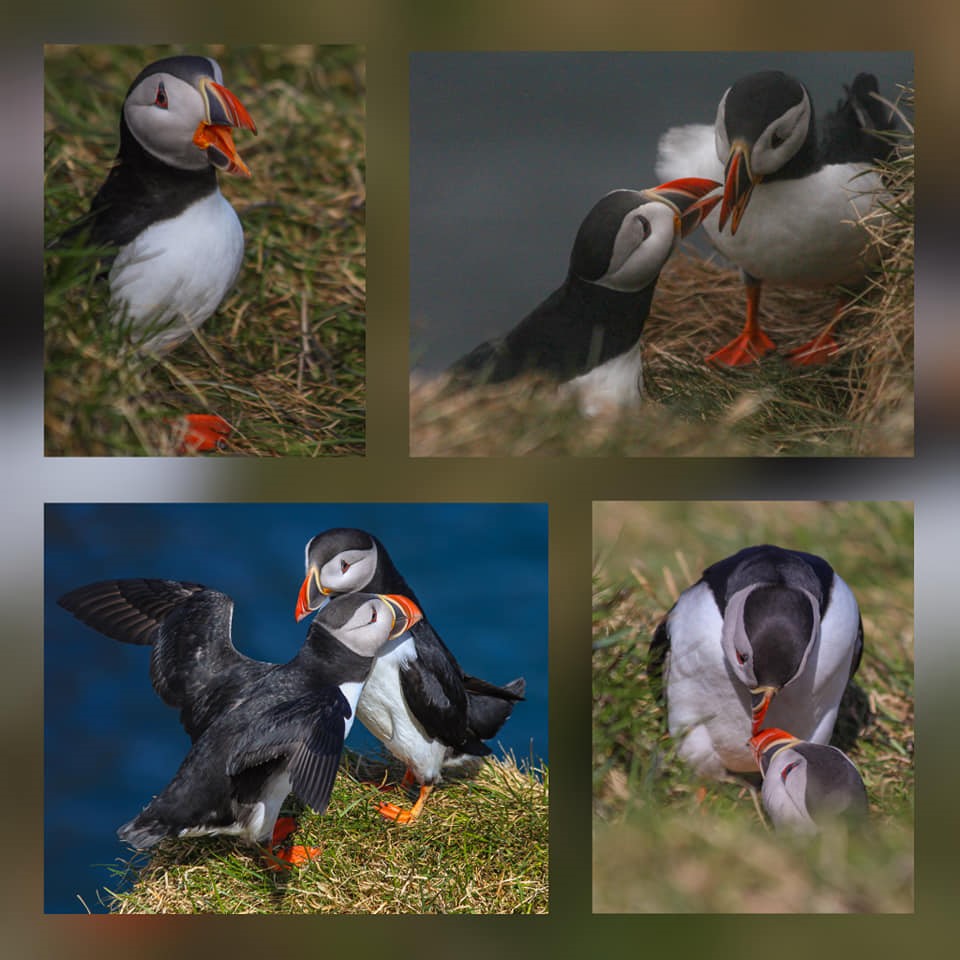 Puffins – the Clowns of the Ocean – as usual played a big role on our tours. Photo: Sarah Arndt.
Contributing to Húsavík's huge popularity was without doubt Will Ferrell's Netflix movie Eurovision Song Contest: The Story of Fire Saga which was released end of June. Húsavík plays a major role in the movie and highlights the beauties of our hometown, including the whales:
"Where the mountains sing through the screams of seagulls
Where the whales can live 'cause they're gentle people
In my hometown, my hometown"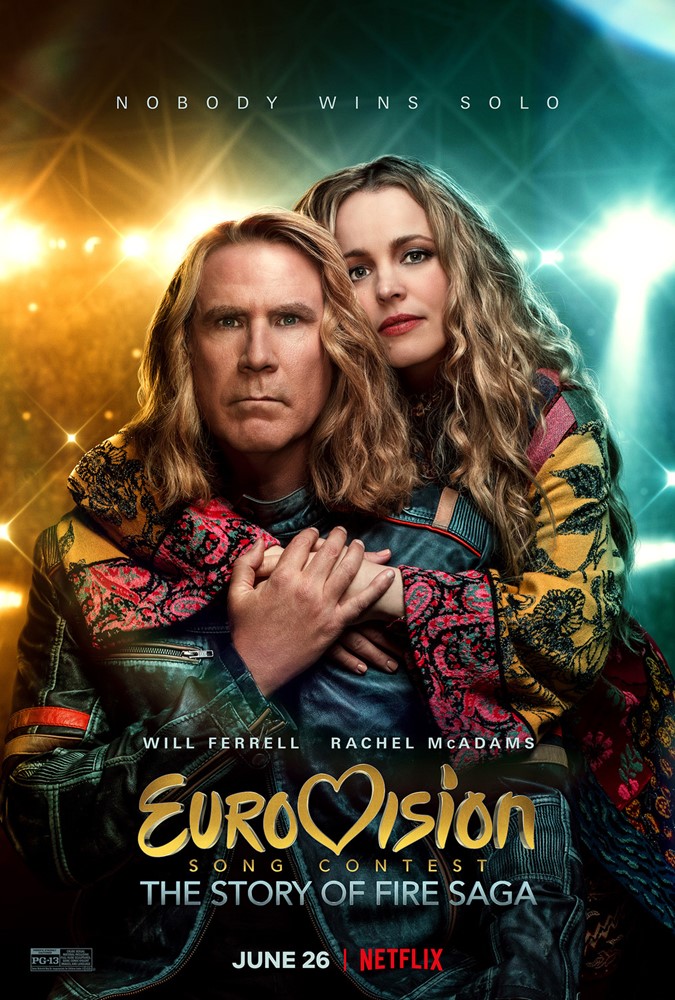 Guidelines due to COVID-19 were constantly monitored and by end of August, new rules regarding international arrivals and quarantine were introduced. Demand went significantly down but we continued offering tours throughout September, in beautiful autumn settings and many whales. The short season finally ended after September, two months earlier than usual.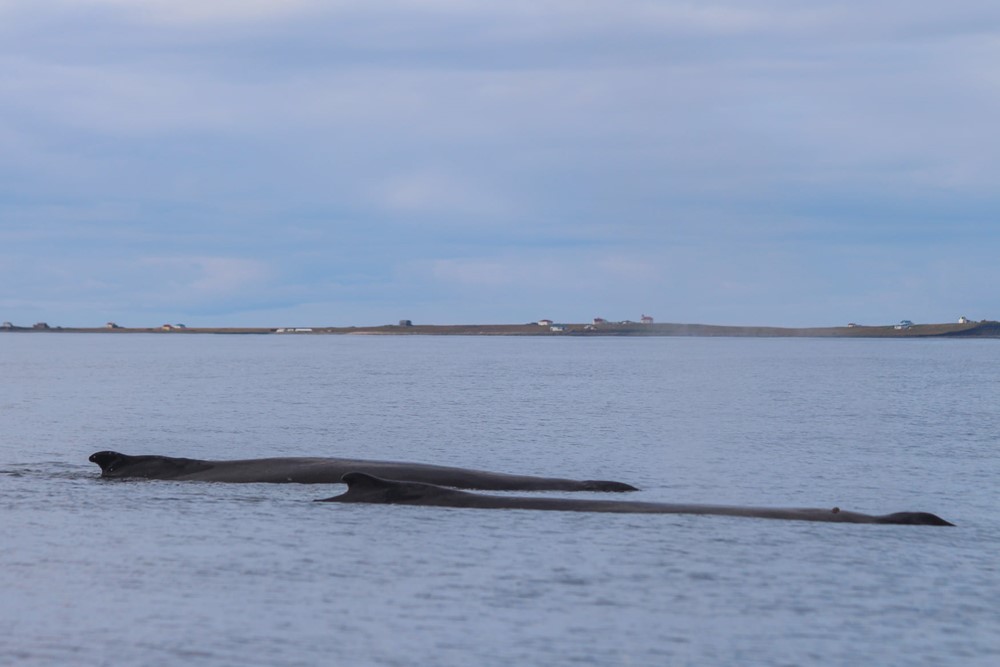 Two humpbacks surfacing with Flatey Island in the background. Photo: Sarah Arndt.
Another milestone in the tourism for Húsavík was the opening of the Diamond Circle in September. This circle is a picturesque circuit of about 250 km in the northeast part of Iceland connecting main tourism attractions in the area including Húsavík, as well as many stunning sights and places along the way.
Overall, 2020 was a very special year at Gentle Giants and we learnt a lot. We are proud of our dedicated local and international team who all deserve a huge compliment for showing great understanding and flexibility in those challenging times. Always ready to respond to new situations, regulations and demand and finding innovative solutions to share our passion for whales and nature.
Giant thanks to all our passengers, co-operators and staff for being on board with us in 2020 and we look forward to new opportunities in 2021 as we celebrate our 20th year!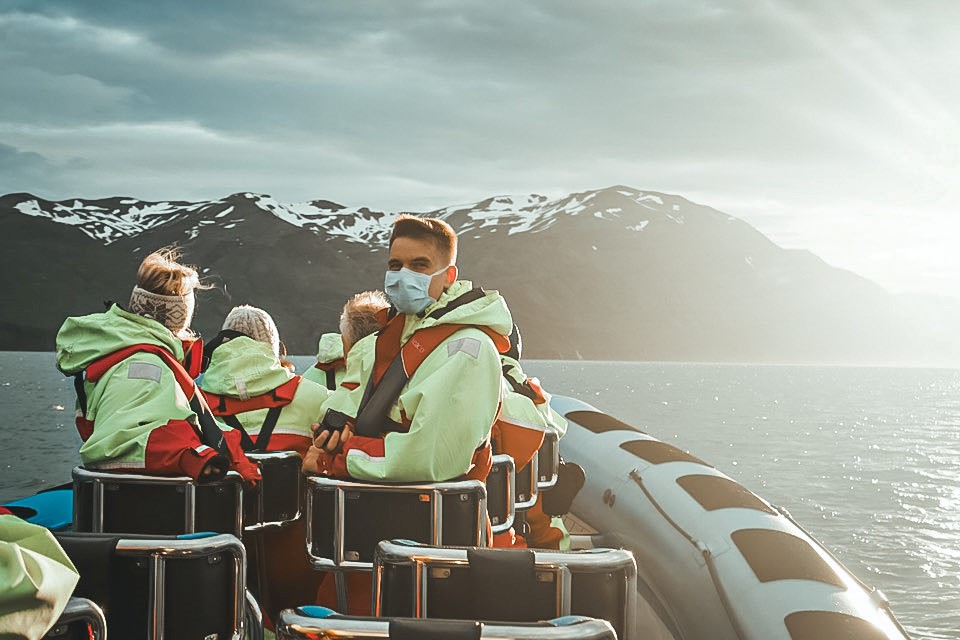 Photo: Daniel González.