HIGHLIGHTS FROM 2021

A new year has arrived and we are excited to see what 2022 will bring. But before leaving 2021 behind, we would like to take you on a journey through our highlights of last year, where we celebrated our 20th year.

We are looking back on a great whale watching season which was full of incredible whale encounters, special sightings and an outstanding beautiful and sunny summer. We are happily looking back on sailing tours filled with amazing guests and whale enthusiasts from all around the world as well as once again having worked with a fantastic team to be proud of.

As winter was slowly ending, giant news spread in March when our hometown Húsavík was nominated for an Oscar as the Best Original Song. The song is from the Netflix movie "Eurovision Song Contest: The Story of Fire Saga", where Húsavík plays a huge role. Suddenly our town became very lively, full of action and Húsavík was in the spotlight all over the world in international media. GG took an active part. In the end, "we" did not win the Oscars, but surely our hometown won everybody's heart.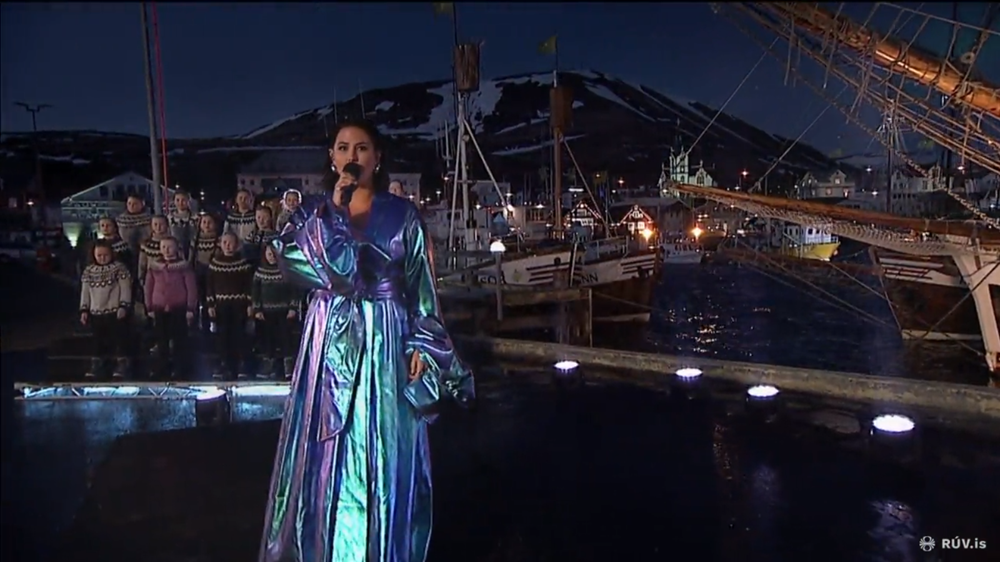 At a similar time, our skilful maintenance team was very busy working on the boats and finished up the annual maintenance so that our fleet would be well prepared for the season ahead. Our "Queen" Sylvía went to the shipyard in Akureyri for her annual beauty treatment. Sylvía was built in Akureyri and in 2021, celebrated her 45th birthday as well as her 15th season successfully sailing with whale watchers around Skjálfandi Bay.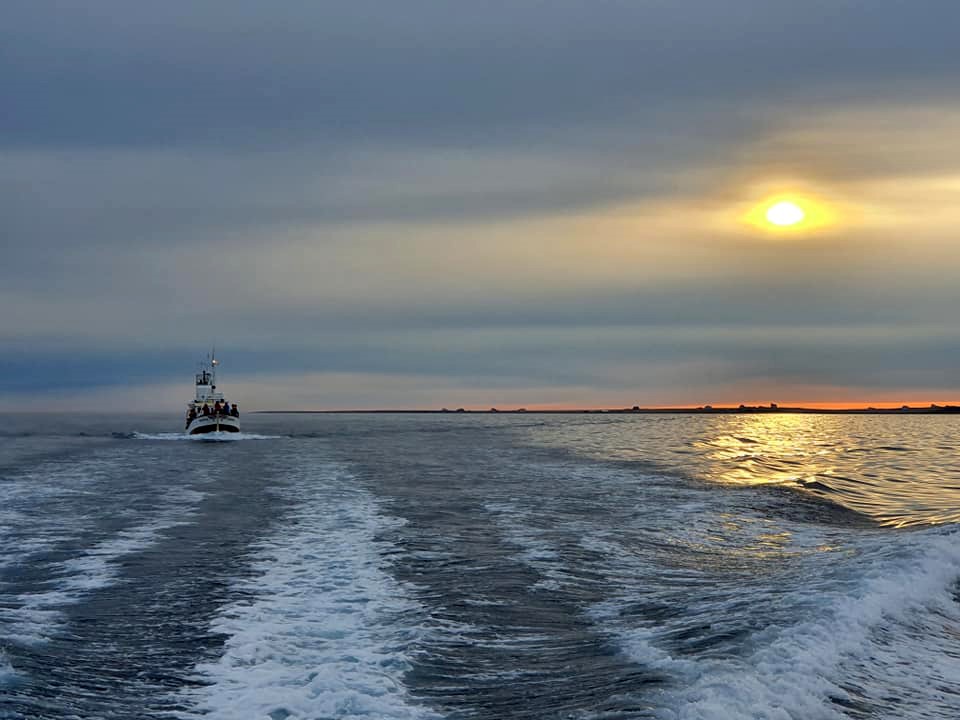 Simultaneously, in mid-May, another successful lumpfish season was over with our boat Aþena having caught over 100 tons, scoring as one of the highest ranked boats in Iceland.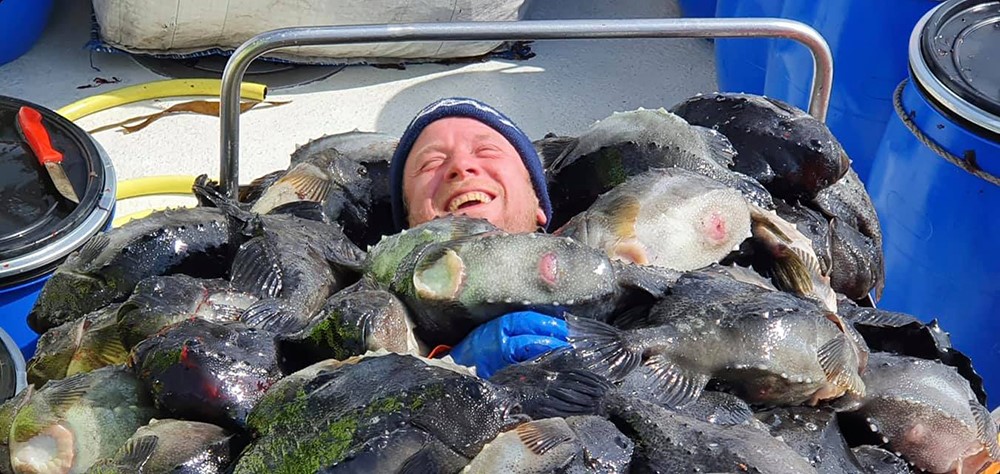 Then right after, on June 1st, our whale watching season was finally starting and we were welcomed and greeted by lots of whales in the bay. Just a few days later the first blue whale was spotted on our tours. Along with our whale watching season, also a fantastic summer was starting, temperatures were rising at a record level and the sun was shining nearly every day. Even the old seamen of Húsavík don't recall such a long good summer weather period. "I counted at least ten humpbacks in the bay in beautiful weather conditions", said our captain Halli one day when returning from one of his tours a few days after the season had started.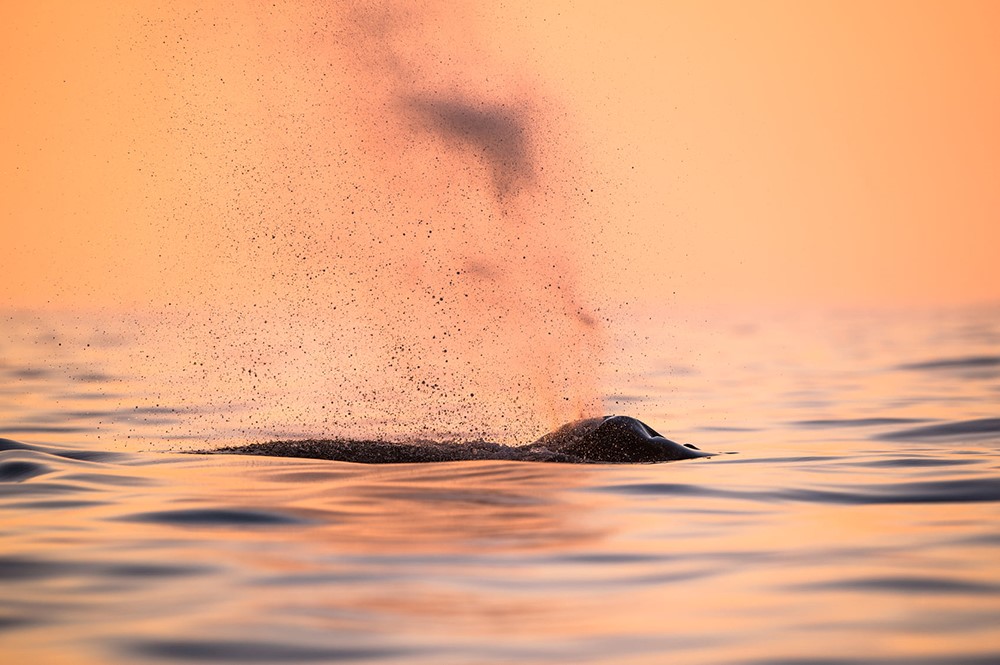 Photo: Guide Koen Hoekemeijer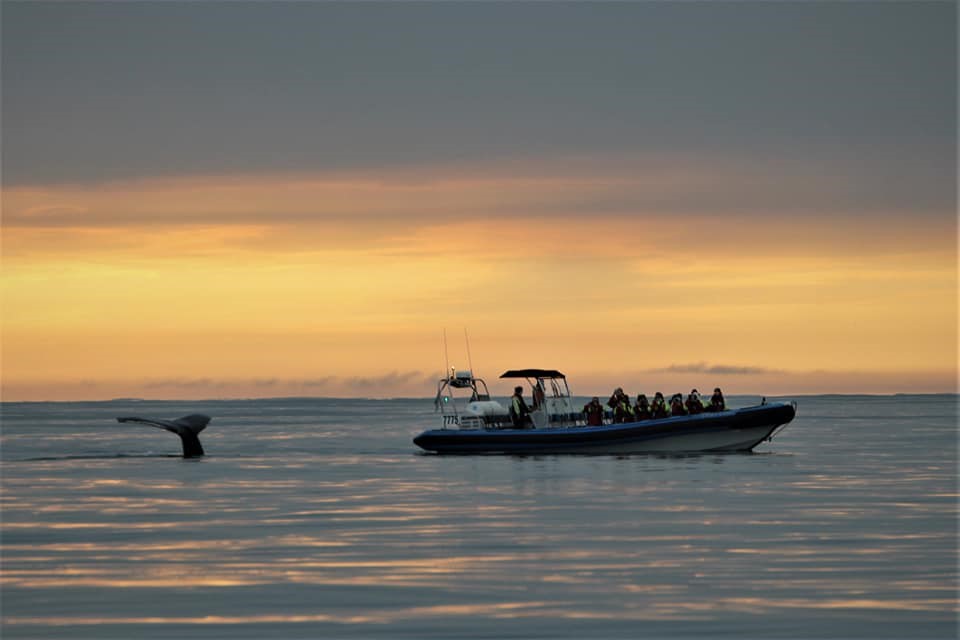 Photo: Guide Vittoria Sesani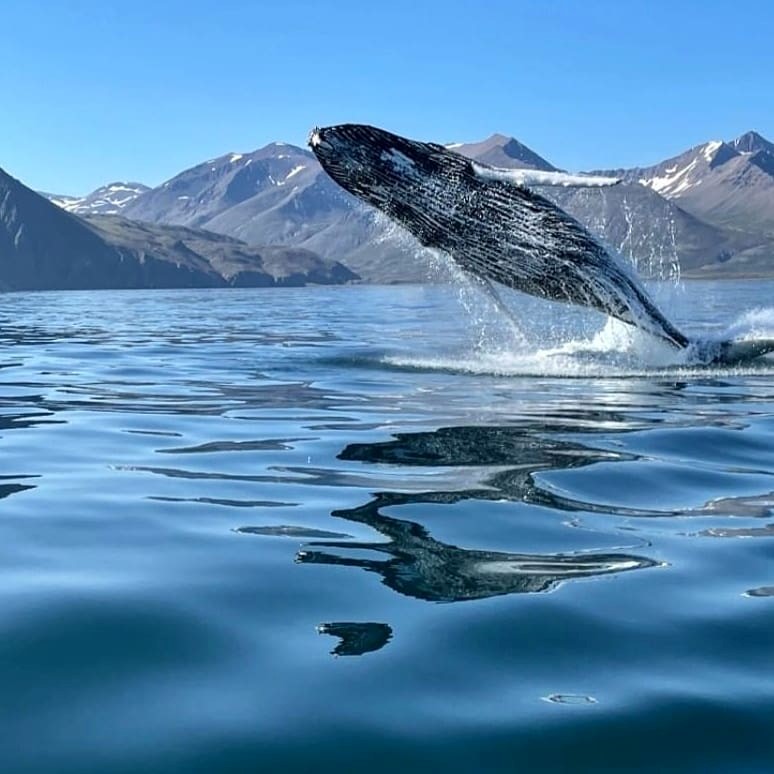 Photo: Passenger @mauramckay
As an amazing summer continued, more and more whales visited Skjálfandi Bay in search for food. During the summer months, when the snow and ice melt, rivers carry lots of fresh as well as glacial water into the bay. With an abundance of nutrients brought to the sea water this way, phytoplankton grows rapidly and hence the bay is soon filled with krill and small schooling fish – to the delight of many whale species.
Therefore, we have been able to spot a variety of species throughout the season, some being more common than others and a few being rather rare and special sights. As weeks and months passed by, many different humpback whale individuals showed up, but also blue whales visited us in early summer. Minke whales and white-beaked dolphins were seen frequently in the bay. Out of the blue and in between all these on-goings, we got to encounter sperm whales, a sei whale and bottlenose whales. In early autumn long-finned pilot whales were spotted for several days and followed by orcas showing up several times until the end of the season.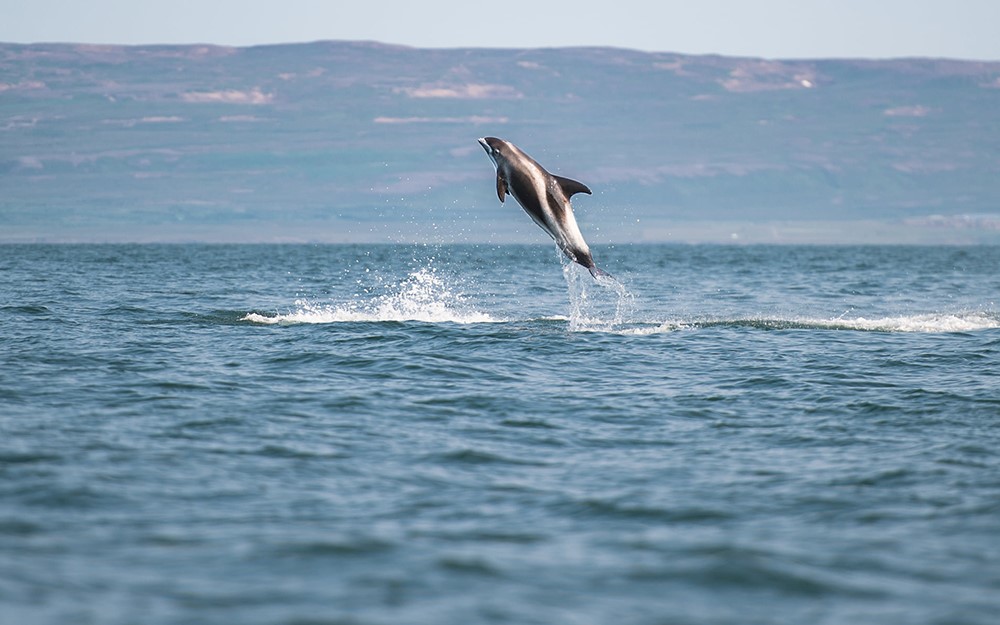 Photo: Guide Koen Hoekemeijer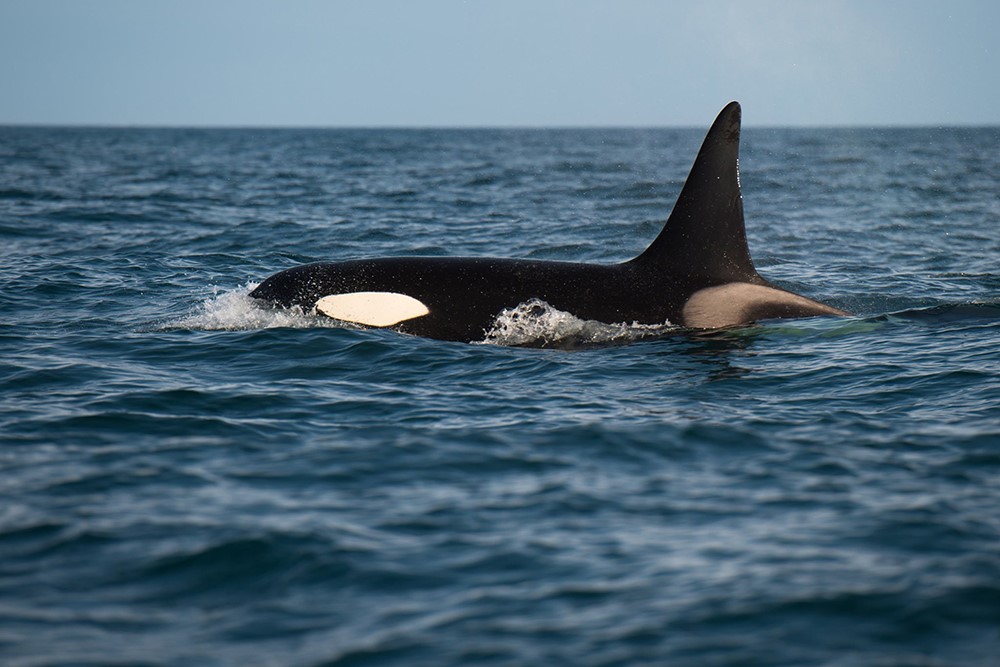 Photo: Guide Vittoria Sesani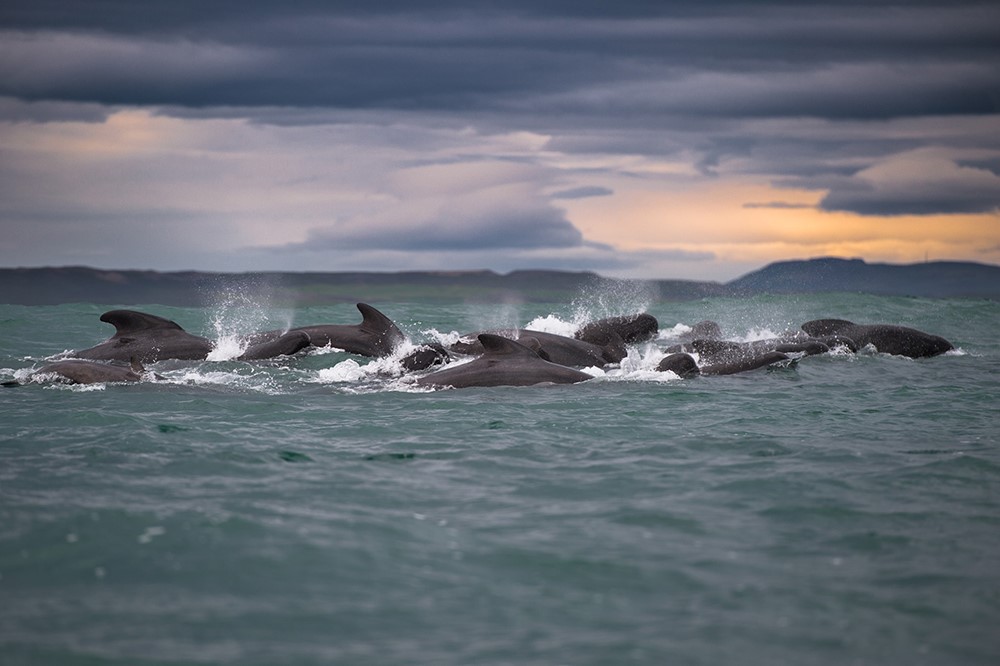 Photo: Guide Koen Hoekemeijer
Along with the scheduled whale watching tours, we also had many private tours and tailor-made adventures, especially to the beautiful Flatey Island. It was great to get the opportunity to welcome on board local companies, organizations, school children as well as high end luxury tours. Thanks to our diverse fleet, great facilities in Flatey Island and experience in the bay, we are able to offer all kinds of seafaring adventures.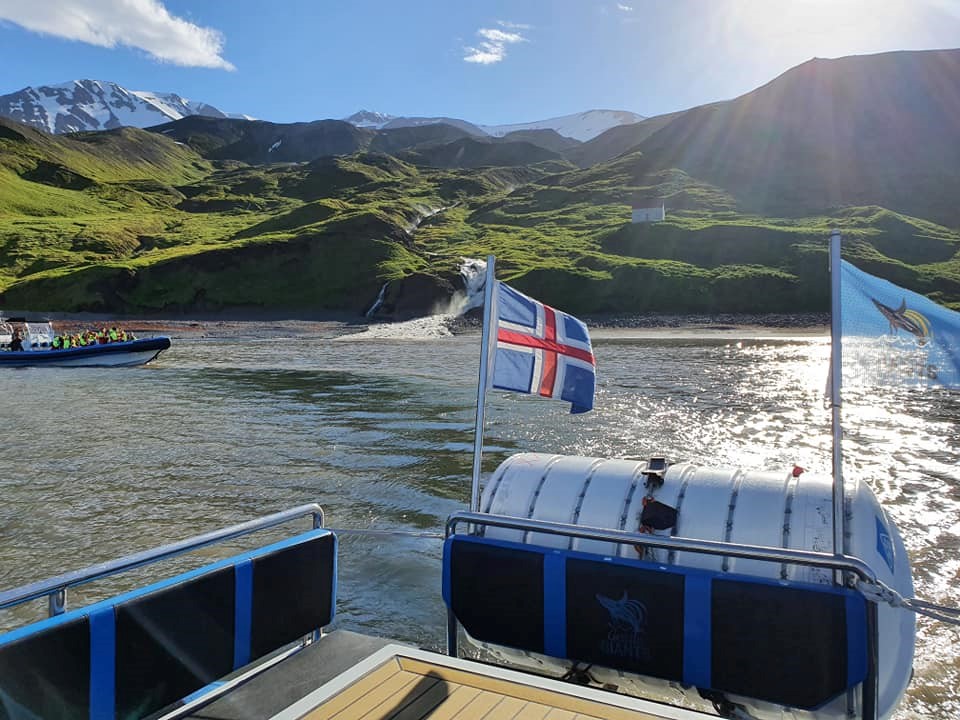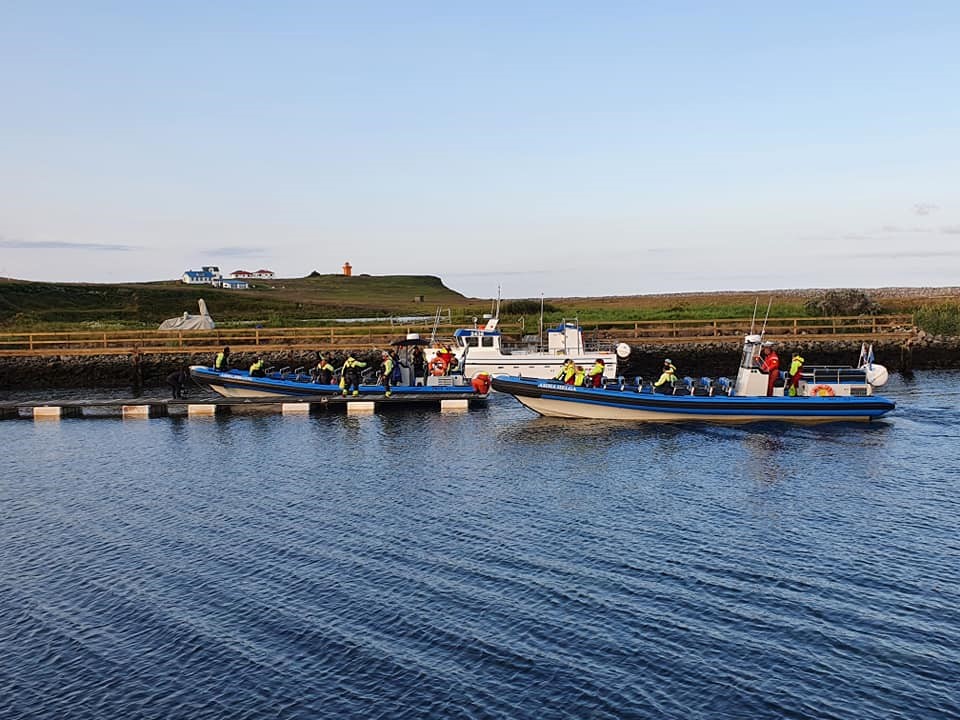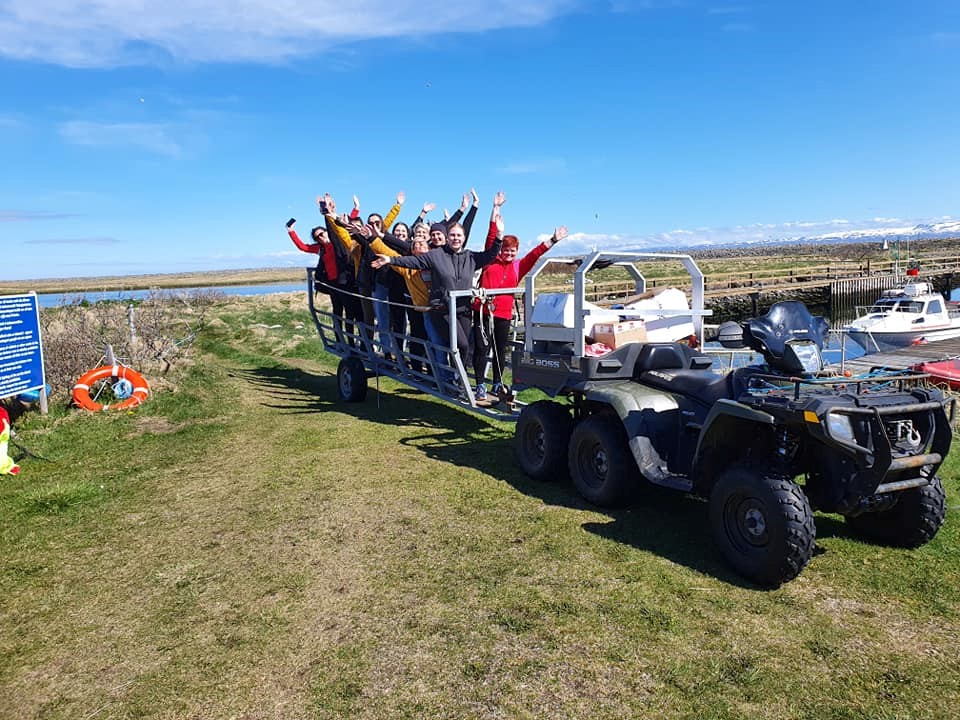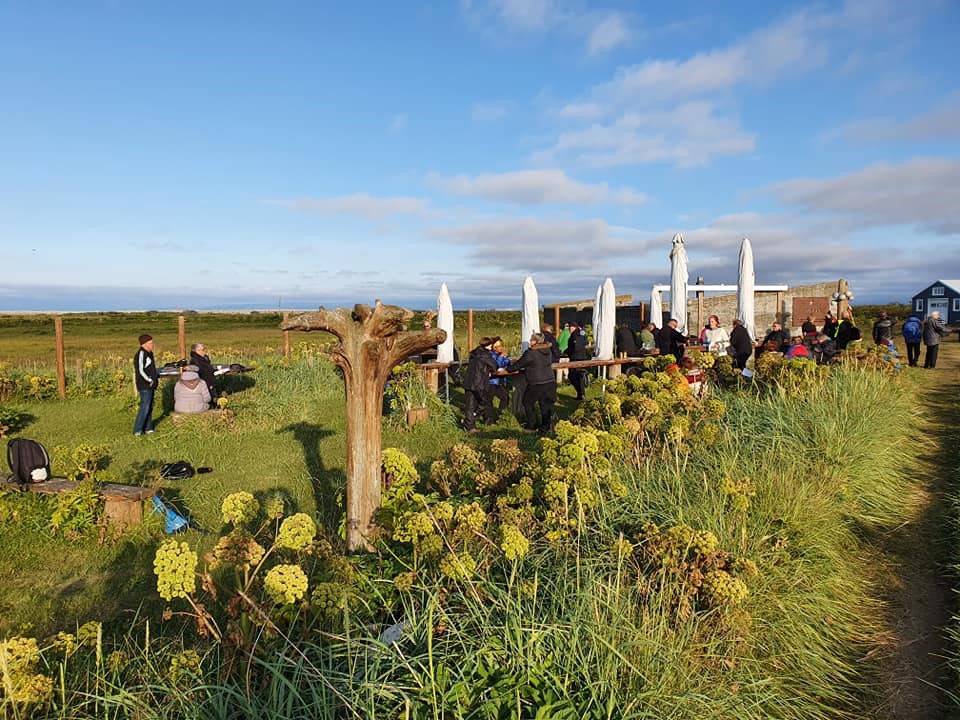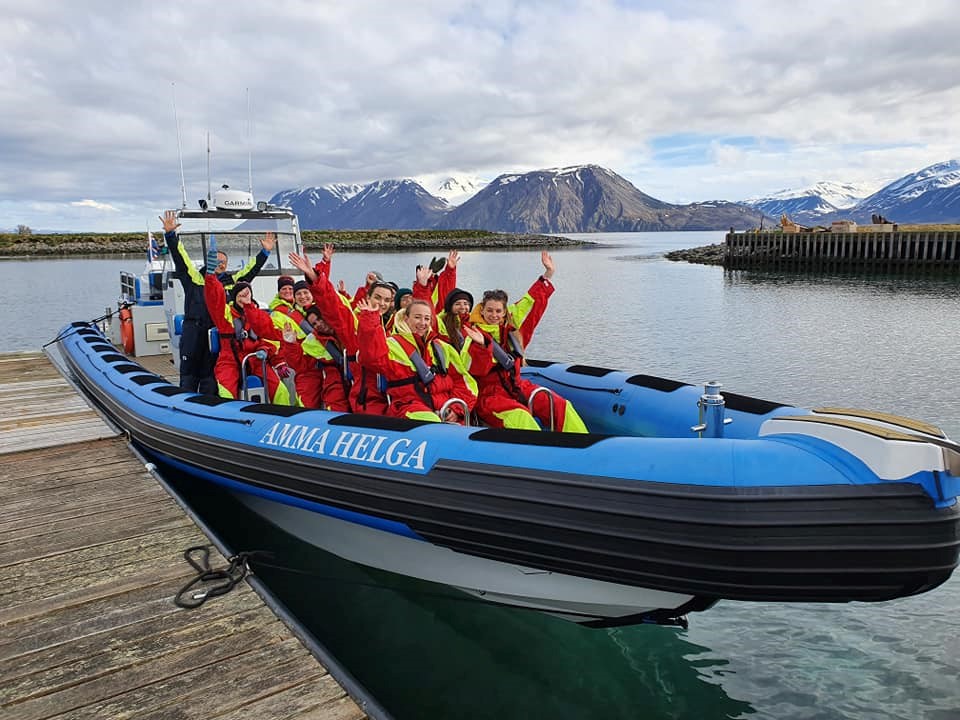 In the autumn constructions started on Flatey Island to improve our facilities on the island which we are looking forward to develop further.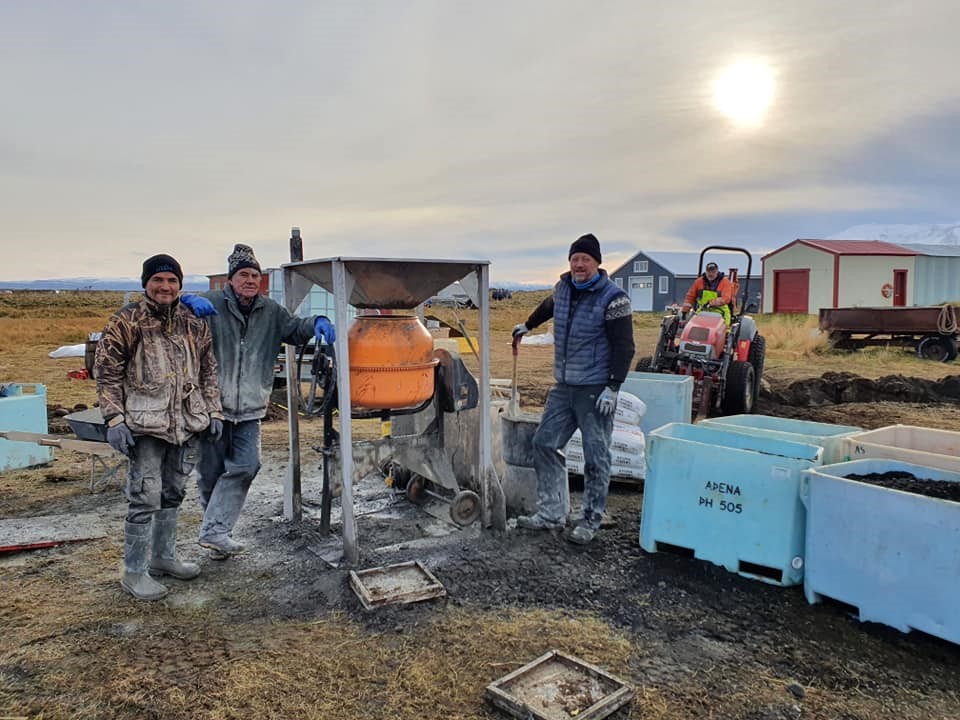 COVID-19 of course kept on with uncertainty and restrictions. To much delight though, many international and domestic guests visited Húsavík and it was great to see our hometown so full of life. The season turned out to be much busier than expected and more staff and boats were added to the daily operation mid-season to respond to the demand. Despite back and forth restrictions, we were able to operate as planned to the end of the season on November 30th.
As in previous years, the "Blue Family" was an incredible team and together strove to give our guests the best experience possible. Around 30 enthusiastic staff members from eight different nationalities – maintenance team, ticket sales, captains, guides, assistants and management – all working together with the same aim, showing great flexibility and understanding in such ever-changing and uncertain COVID-19 situations.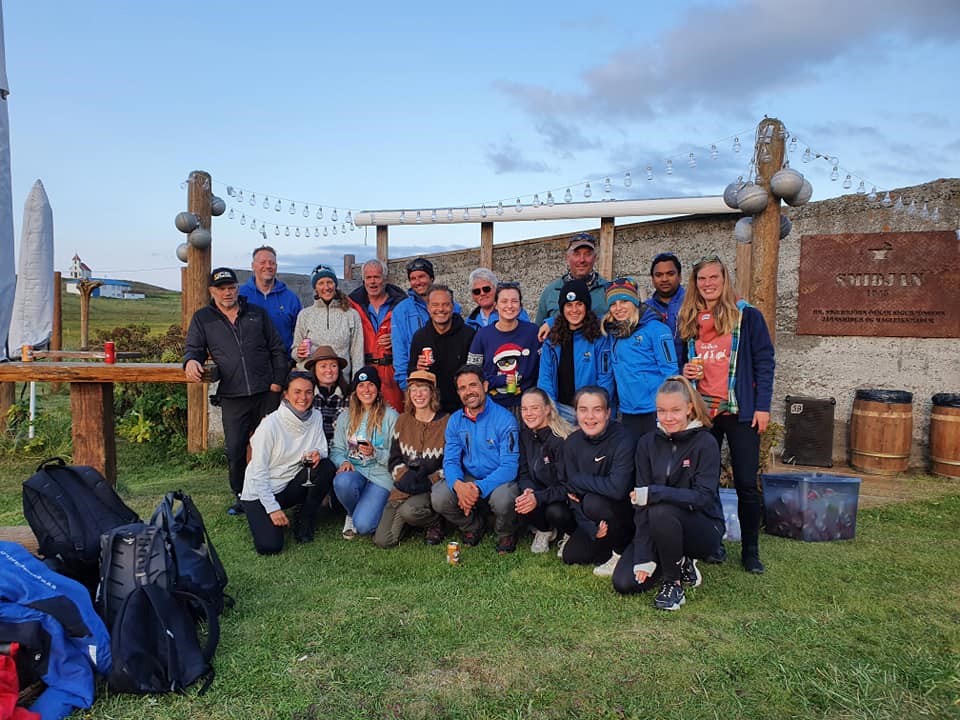 It is sure to say that 2021 was successful and unforgettable as usual. Definitely all of us made memories which will stay with us forever.
Giant thanks to all of our passengers, co-operators and staff for having joined us in 2021 and for having made our 20th birthday year so memorable and successful!
We are now looking forward to share season 2022 with you – starting on April 1st!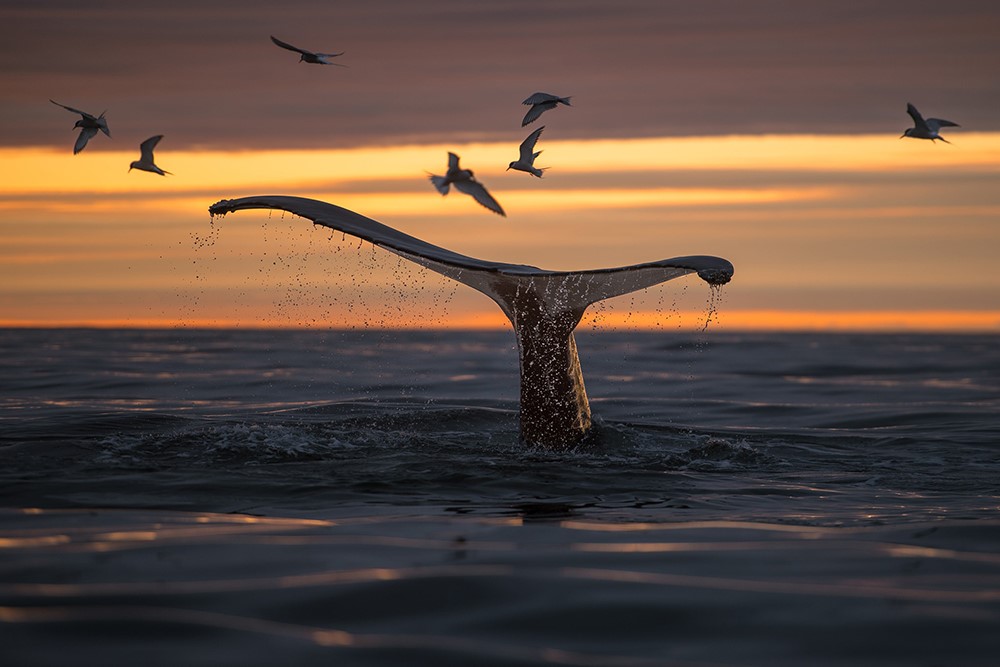 Photo: Guide Koen Hoekemeijer
Top photo: Guide Koen Hoekemeijer