BEHIND THE SCENES - THE MAINTENANCE TEAM

As the days are passing by, we are getting closer and closer to our next season's start: Less than three weeks and we will be sailing again!

At Gentle Giants, we are a big group of people from all over the world working hard to make every season even better than the ones before. 

Whilst in summer mostly our crew members on the boats and in the ticket center are the ones to welcome our guests in town and on the boats, there are several more just as important to the team and the well-being of us all and the boats.

Even though there is a lot to do around the boats and facilities from early to late throughout the summer and day after day, it is especially now in winter that the maintenance team has to prove its skills! Working with the best maintenance team there could possibly be, there's no doubt these guys know perfectly how to get our boats all shiny again until the 1st of April when the season 2023 is finally going to start.





Let me introduce you to the team "behind the scenes":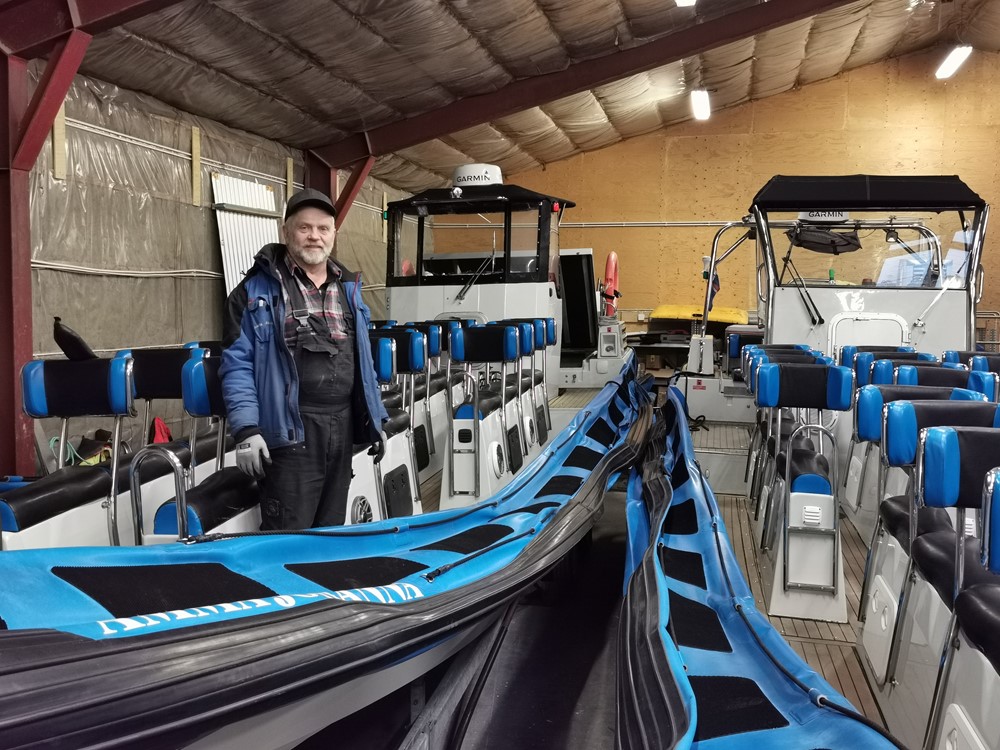 Kalli is the fleet manager and hence the head of the maintenance team. Kalli has been with us since 2011 and knows all these boats inside out – you can imagine how quick he is in finding the right solution and solving our problems every single day! With him in charge, we can be sure everything will be top-notch by the season's start!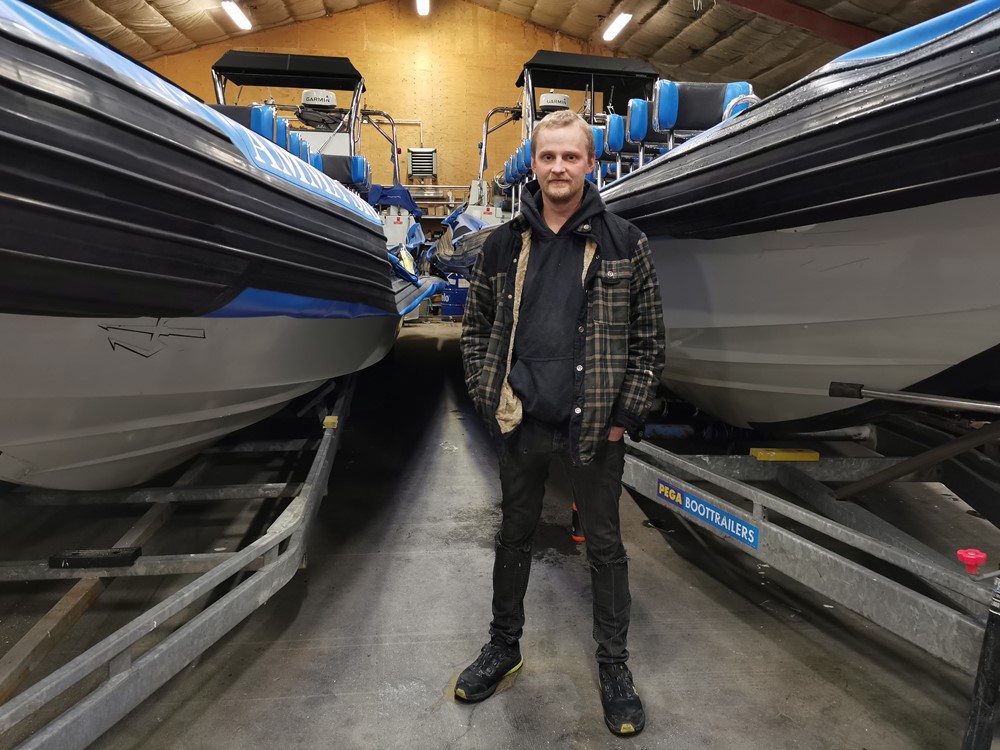 This is our RIB speedboat head captain Sverrir. He's not only a captain though, but also in charge of maintaining the speedboats during winter. In the twinkling of an eye, he manages to solve any malfunction and keeps the boats running like on day 1.
Soon all four of them are just like new again – ready to carry numerous whale watching enthusiasts throughout the season.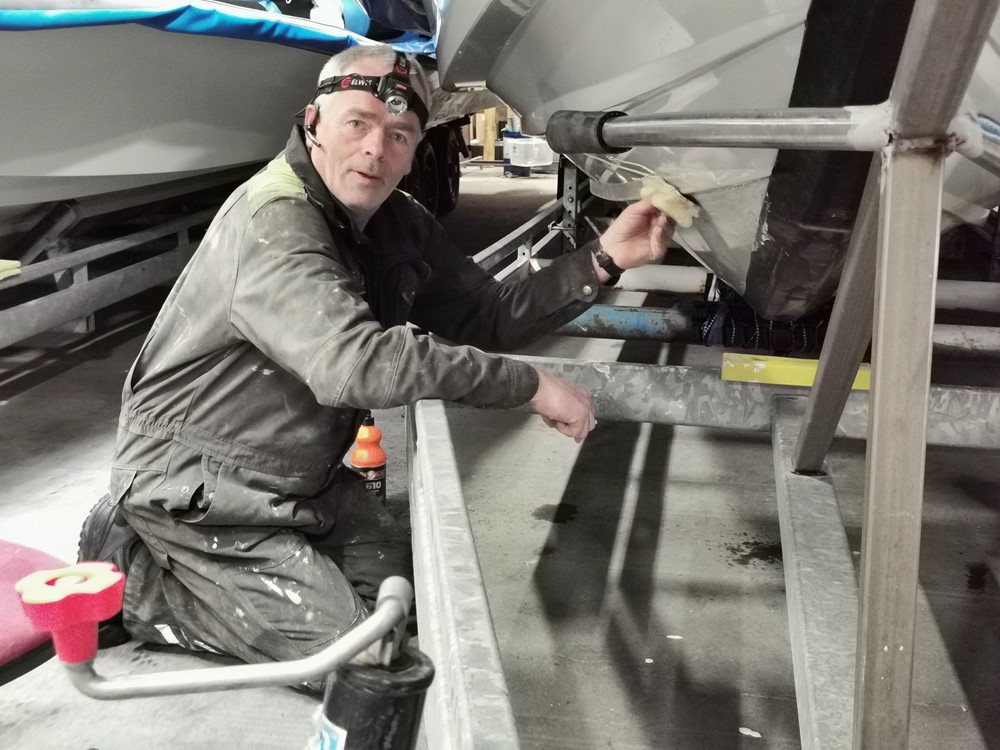 Next is Halli: Also a captain throughout the season, Halli is always having that sparkling idea to improve the comfort for everyone onboard. At the same time, he takes wonderful care of our traditional oak boats – just as if they were his own.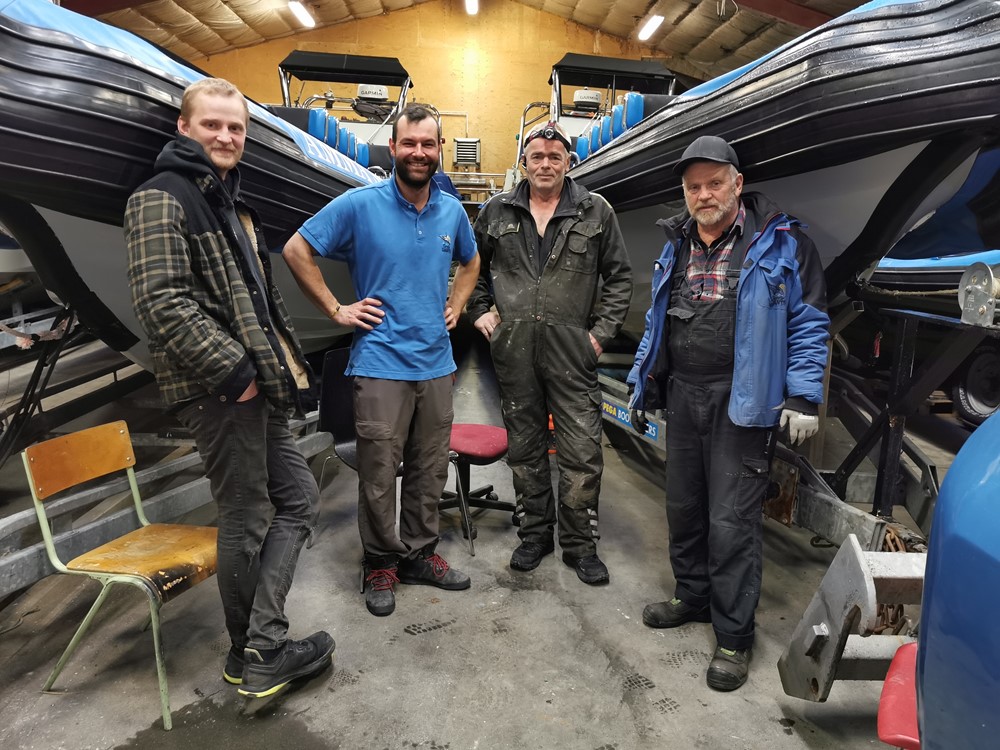 - Sarah