WELCOME TO PARADISE IN SKJÁLFANDI BAY

"We are genuinely happy when people are ready to go out to this paradise and enjoy what we have to offer." (Gentle Giants' CEO Stefán Guðmundsson)

Yesterday, we were excited to meet our first guests in 2023 on Flatey Island.

Both our oak boat Faldur as well as Amma Helga, one of our RIB speed boats, left Húsavík early in the morning. On-board was the crew, a cook and waiting staff, a musician as well as staff from Gentle Giants.

Shortly after Midday, 20 persons were flown in by four helicopters to spend the afternoon on and around Flatey Island.

Upon arrival, they were welcomed with music and a splendid 5-star lunch was served in "Smiðjan" one of our newly built facilities on the island.

After lunch, yesterday's guests went on-board Faldur to try themselves in sea angling on the calm waters around the island which are known for an abundance of cod fish.

In the late afternoon, when the helicopters returned to pick up the group, everyone left this unique place with a smile on their face.


Did you know?
In the past, when the island was still inhabited, "Smiðjan" used to be the blacksmith shop of the great-grandfather of Gentle Giants' CEO Stefán Guðmundsson. Last year, Stefán finalised his dream of rebuilding the house and in June 2022, we celebrated a grand opening with around 80 guests coming from the luxury cruise ship Silver Seas. The house is designed to welcome groups that want to treat themselves with a unique experience in one of the finest places around the country.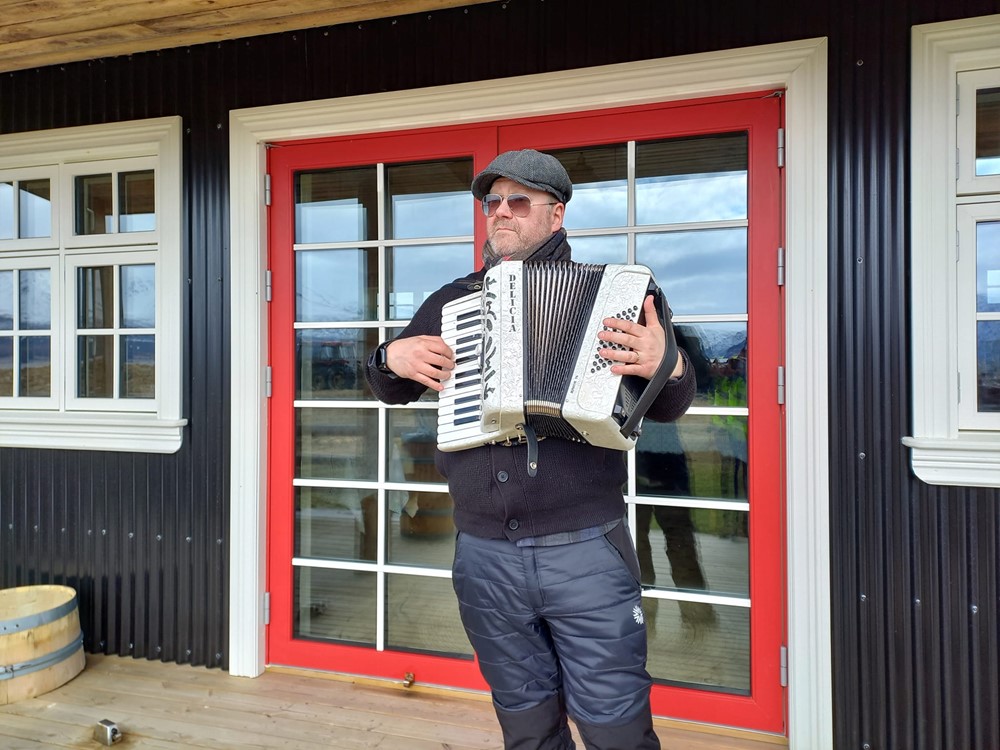 Our guests were welcomed with music and then taken on a short tour around the island. Soon after, a 5-star lunch was served inside "Smiðjan".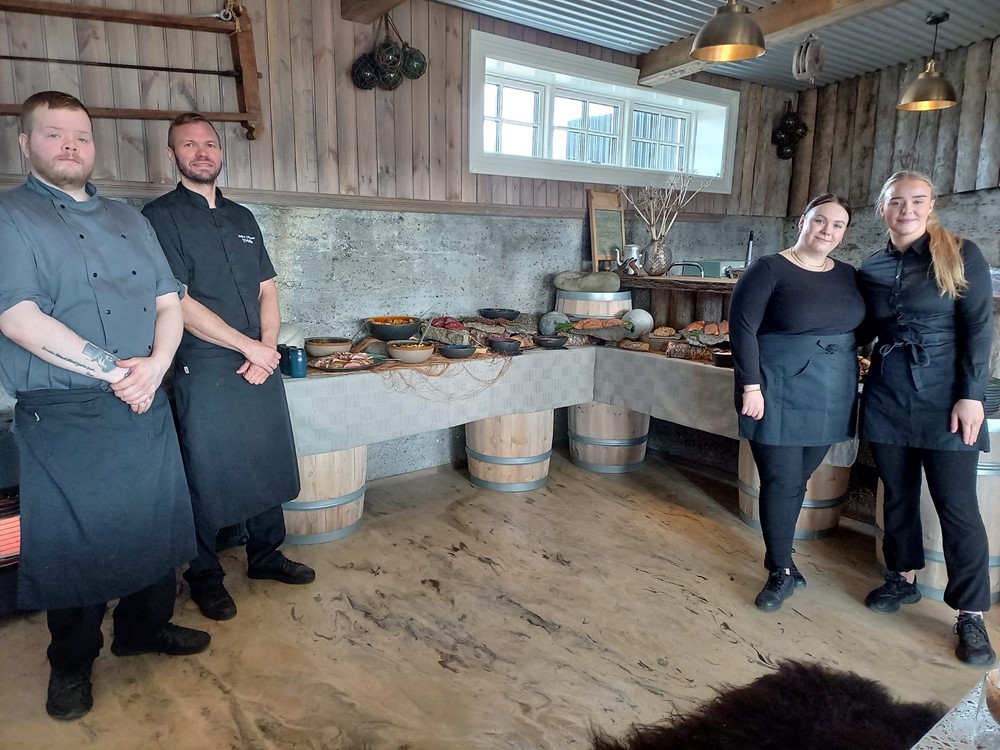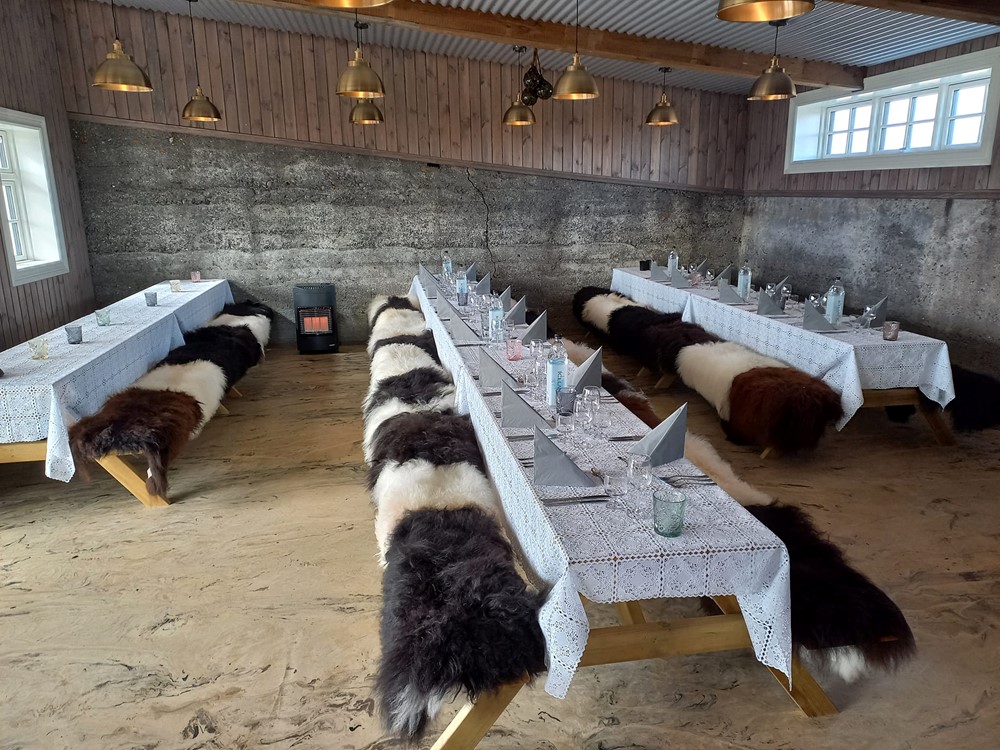 In the late afternoon, our first guests of 2023 on Flatey Island were picked up again by the helicopters.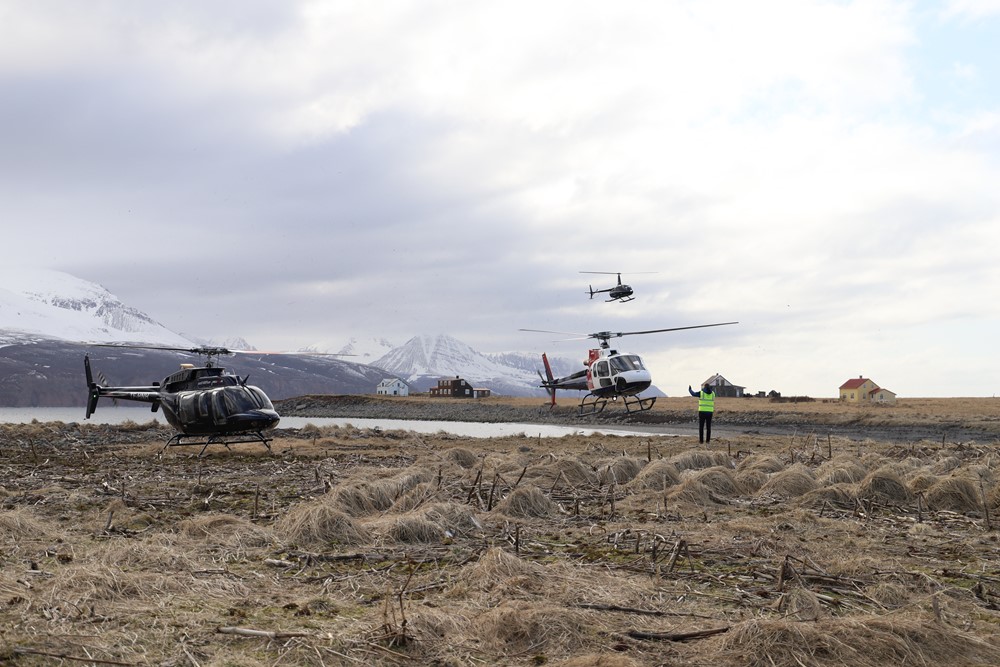 Happy smiles on everyone's face on the way back to Húsavík. Mission accomplished!