WHALE BONANZA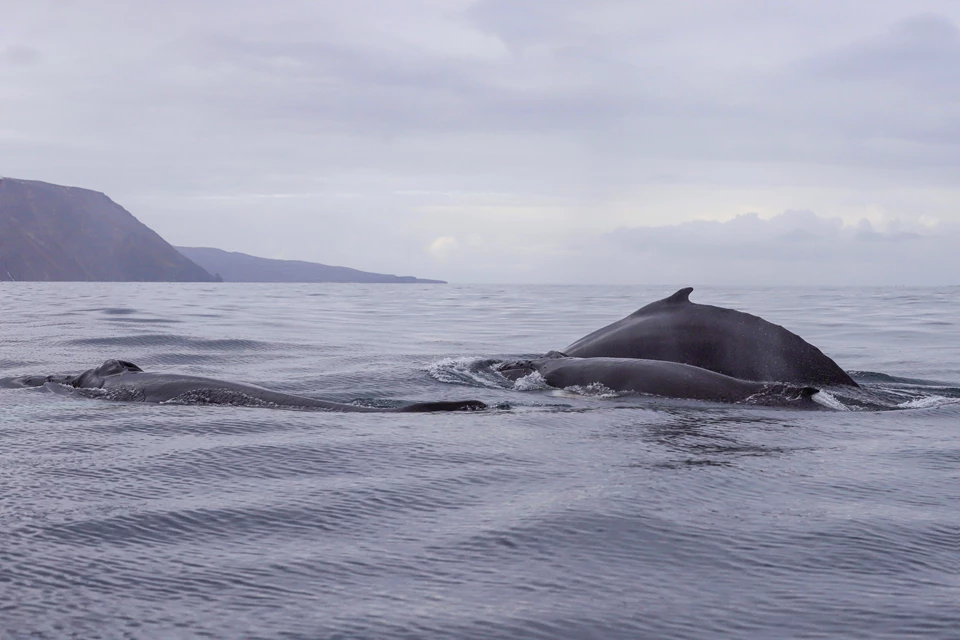 October continues to be an outstanding and memorable month: large numbers of humpback whales are spotted these days - up to the point that one simply looses count of how many individuals are surfacing in the vicinity of the boats within just a few minutes.
In several occasions it's hard to choose which way to look as several whales come up to breathe at once all around the vessel. With a bit of luck, one is even able to spot two or more humpbacks show up together, swimming side to side, then diving all at once or right after one another.
It's a true spectacle out in Skjálfandi Bay day after day and one breath-taking moment is followed by the next.
To make things even better, also the weather has improved a lot and the forecast for the next days looks pretty good!
Is whale watching on your bucket list for Iceland?
So why not book your tour with us and join us one of these days?