THE MAGIC OF AUTUMN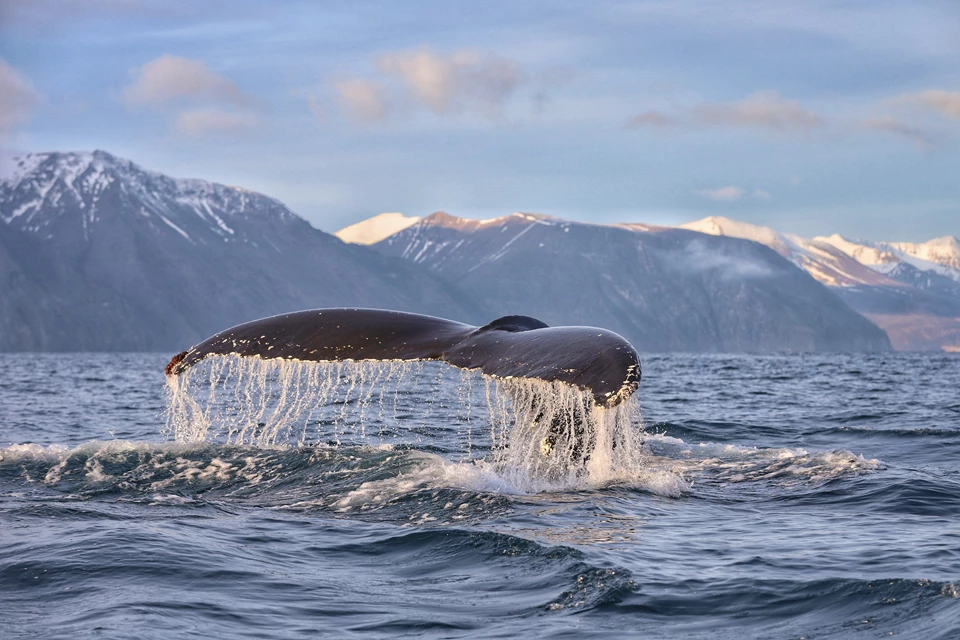 These last days at sea have certainly surpassed our expectations. While it was indeed freezing cold at sea, we enjoyed some really sunny days, most beautiful lights and colours in the sky as well as on the mountains, calm seas and most importantly of course: loads of whales!
While at times one could see more than one individual surface at once nearby the boat, a dozen other spouts would appear in the surrounding. Even from a distance the blows of the animals were well visible in the cold autumn air, sometimes shining golden and yellow in the rising sun. The sunlight would reflect on the white undersides of the whales' tails as they left for a dive - rounding up a truly magical picture.
Also the upcoming days look very promising and we cross fingers and fins to enjoy this amazing autumn weather and whale sightings for some more time!
Are you planning to join? Book your tour now!
- Sarah