TAKE YOUR CHANCE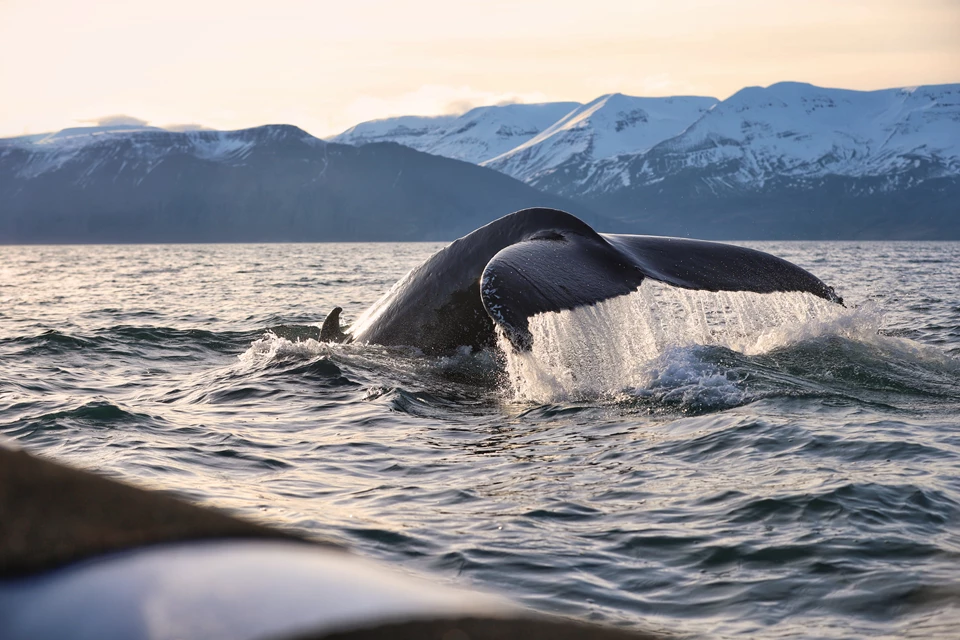 Another month is about to end and along with that, also our GG2 Big Whale Safari on our RIB speed boats departs for a last time tomorrow, 31st of October.
Are you dreaming of a really unique experience while discovering the treasures of Skjálfandi Bay?
Our speed boats will quickly get you to where the whales are - nothing is ever too far. 
Thanks to the boats' speed, the whales are always just minutes away from the harbor, meaning that little time is spent on sailing, leaving more time for whale watching and great photo opportunities while out in the bay. 
Being seated close to sea level allows for an even more personal encounter with the gentle giants of the oceans and lets you experience a very different perspective of your surroundings.
Curious? Don't miss out on your last opportunity for this season to experience the wildlife of Skjálfandi Bay from on-board our modern RIB speed boats!