Research
SUPPORTING ACADEMIC RESEARCH
Gentle Giants has good cooperation with the University of Iceland's Research Centre in Húsavík, offering our boats as a platform for marine biology research. Feel free to ask about their research if you see them on board.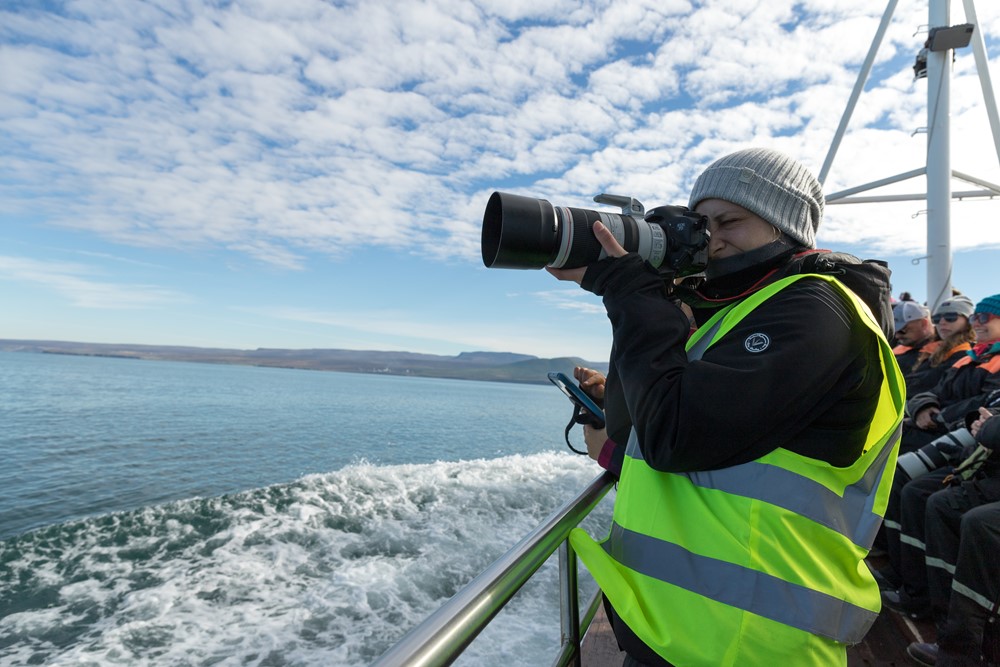 Humpback Whale Scar-Analysis Project

As part of a PhD. project conducted by Dr. Charla Basran and supervised by Dr. Marianne Rasmussen at the University of Iceland's Húsavík Research Centre, we are looking at the scars on humpback whales to determine how many of them have been entangled/caught in fishing gear. The research centre works in collaboration with whale watching companies around Iceland, including Gentle Giants, and we would like to work with you too!
Did you photograph humpback whales on your trip to Iceland? You could submit them to us to help with humpback whale entanglement research! We are looking for all humpback whale photos, even if there doesn't appear to be any marks or scars on the whale.
For further information or assistance submitting your photos e-mail Charla Basran: cjb2@hi.is.
*Copyright information* The photos that you submit remain your property and will not be used publicly in any way or passed on to a third-party without the prior consent of the photographer. The only person with access to submitted photos is Charla Basran.
Examples of useful photos:

Other ways to submit photos:
-Upload the photos to Dropbox and share the link with cjb2@hi.is
-Upload the photos to WeTransfer and send the link to cjb2@hi.is