Timetable 2020
OUR BESTSELLERS
Due to COVID-19 we had to decrease the departures in our timetable. The updated timetable for 2020 can be seen here below. Customers booked for other departure times which have been cancelled will be contacted and offered to reschedule. We apologize for the inconvenience.
Additional departures that are not listed in the timetable may be offered on some days and will be bookable on our website.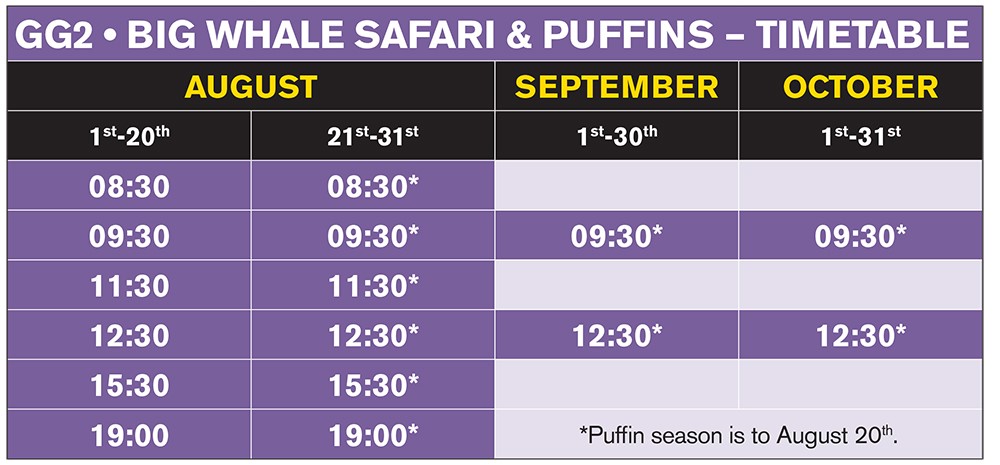 For your safety and comfort, we reserve the right to change schedules, even with short notice, should weather or other conditions change. Early booking is recommended.
Tour Map Skjálfandi Bay